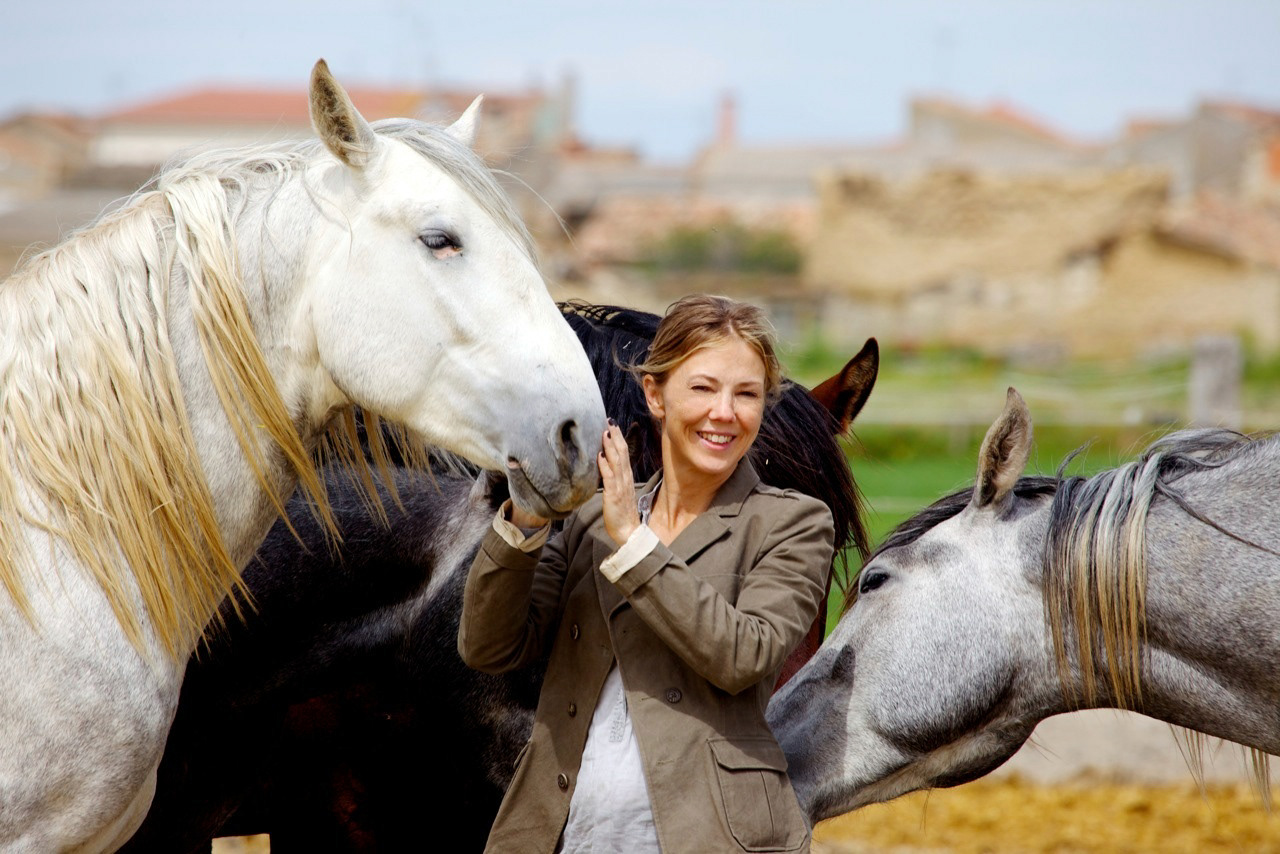 Founded by Swedish-born Valentina in 2012, CavalReal is a small team of equestrian professionals dedicated to the breeding and selection of PRE dressage horses.
In a spirit of celebrating and honoring the Spanish heritage, we care deeply about safeguarding the breed's noble character, while developing the type of movements and functionality that is required of the modern-day dressage horse. We aim for mentally and physically strong horses that are naturally sane and healthy. 
On our journey of creating a line of horses that are highly suitable for dressage, we enjoy working with people that are simliar to our horses: Honest, transparent, serious and devoted. Rather than trying to deal with everyone, we believe in building good relations over time with a small and select number of clients, riders, breeders and other breed professionals.
Proudly made in Spain since centuries, our horses inspire us to give our best every day. We invite you to experience the PRE dressage horse and our especially curated equestrian experiences.

Modern Horses with a Classic Touch
Even as early as in the Roman days, horses bred on the river banks of the Guadalquivír were famous for their bravery, beauty and nobility. Throughout our known history, emperors, kings and nobility have all prized the Spanish horse for its many exceptional qualities.
In Spain, the breed is popular as elegant and strong carriage horses, and is still to our days a breed of choice in managing live stock in the fields. With speed, fortitude and intelligence, the horse maneuvers the bulls in close union with the "
vaquero
" (Spanish cowboy). With fast and razor sharp reflexes, they masterfully avoid the sharp horns of the temperamental and unpredictable bulls.
Because of its versatility, athleticism, temperament and noble character, the purebred Spanish horse has been used to create horse breeds such as the Neapolitan horse, Groningen, Lippizaner, Kladruper, Hanoverian, Holstein, East Friesian, Oldenburg, Friesian, Gelderland, Frederiksborg, Knabstrupper and Azteca.
The Spanish Horse of Today
These days, horse lovers from all over the world have come to appreciate the purebred Spanish horse for its temperament, kindness and willing, loving nature. The beautiful, healthy and athletic PRE horse of today is the result of hundreds of years of successful breeding.

Purebred Spanish horses are found in small numbers throughout the world, and the PRE breed is increasingly in demand by dressage riders worldwide. It has become popular among riders who want an athletic horse who is safe, comfortable and fun to ride, and that offer a unique sense of connection to the rider, and lots of enjoyment. Riding and training can be fun, even in the competition arena.

Because of its distinct and unique origins, the PRE horse of today does not have the exceptionally tall size or big and ample movements of the mainstream dressage breeds. But for anyone who is looking for an athletic, kind and noble equestrian partner, there are few breeds can compete with the purebred Spanish horse.
​
Horse of Kings: The Purebred Spanish horse was the horse of choice among the most prestigious royal houses in the 16th and 17th century. For example, king Charles XIII) of Sweden received a purebred Spanish horse as a gift from his cousin, Catherine II of Russia, also known as "Catherine the Great". Her mother Johanna Elisabet of Holstein-Gottorp, was a sister of king Adolf Fredrik, father of Charles XIII.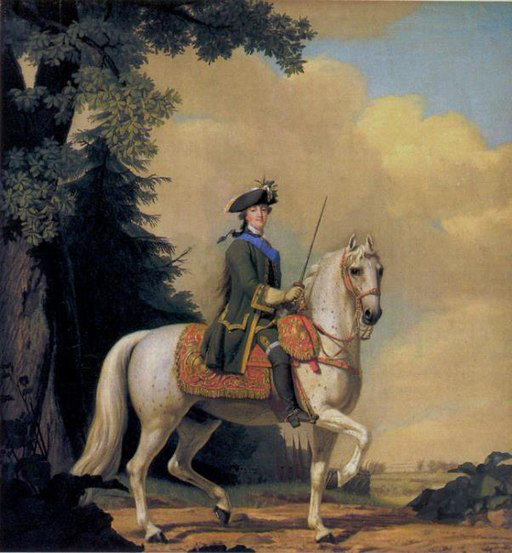 Something About the Purebred Spanish Horse
– The official breed name is
Pura Raza Española
(PRE) 
– The breed is also known as
 Andalusian horse
The terms "PRE", "Pura Raza Española", "PRE Andalusian" and "Purebred Spanish horse" are all names for the same breed. A horse that is called an "Andalusian" may or may not be a purebred Spanish horse. The only horses that are considered purebred Spanish are those that are registered in the official international breed registry, ANCCE.
Yeguada CavalReal | The CavalReal Stud Farm
When the CavalReal project launched in 2012, there were not many good quality PRE dressage horses available. Common problems were lack of strength, stamina, drive and the type movements that are required of modern sport horses.

The CavalReal foundation stallion is 
Fer Bulería
, one of the formidable Ferrero horses. We selected him not only for his exceptional functionality and radiant presence in the competition arena, but also for the nobility, generosity and kindness of his hear. Fer Bulería transmits a very special and unique feeling of connection and union to his rider, and he became the father of the first six generations of offspring. ​​​​​​​
Here below you can see a selection of videos showing some of the history, character and versatility of the purebred Spanish horse (PRE).