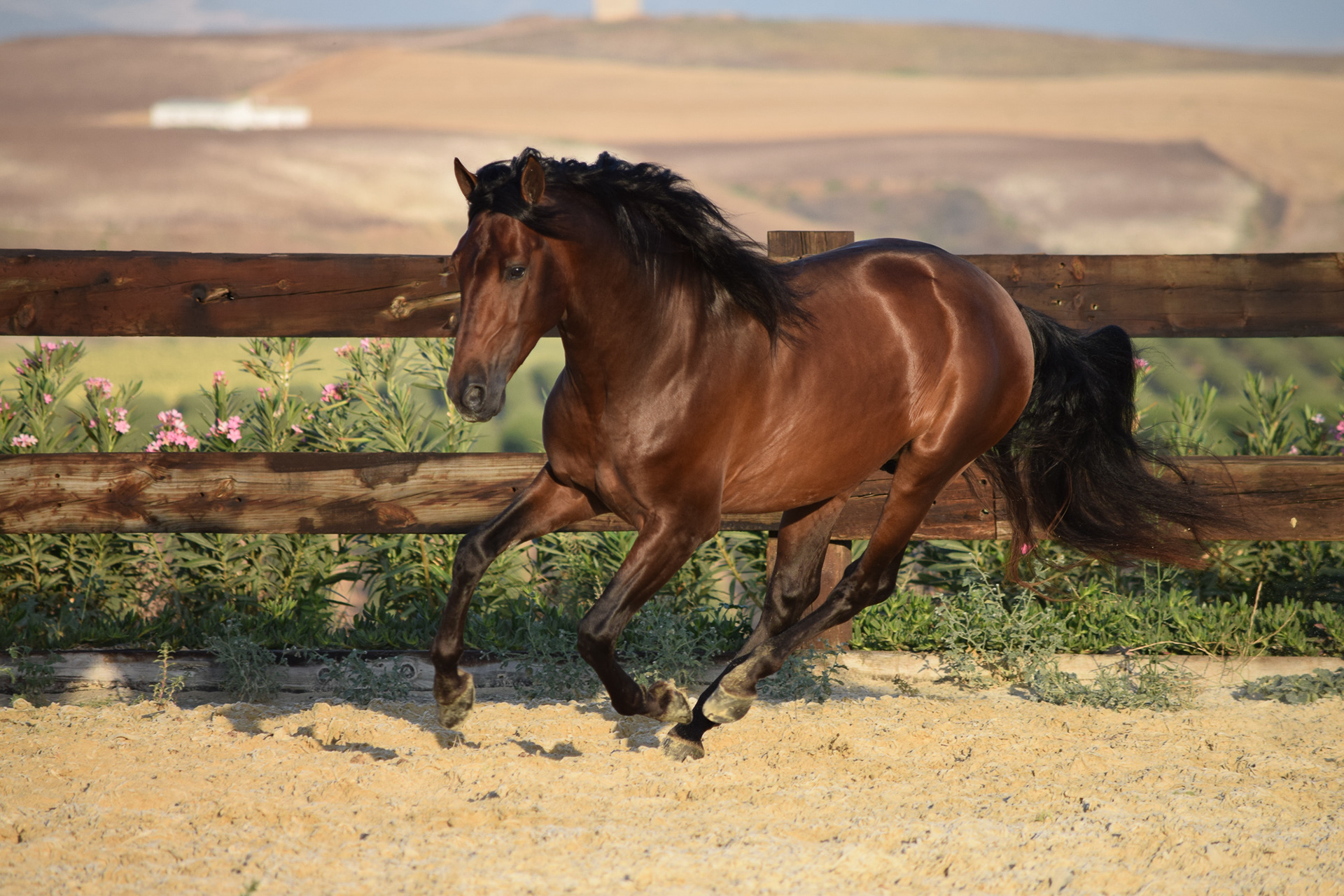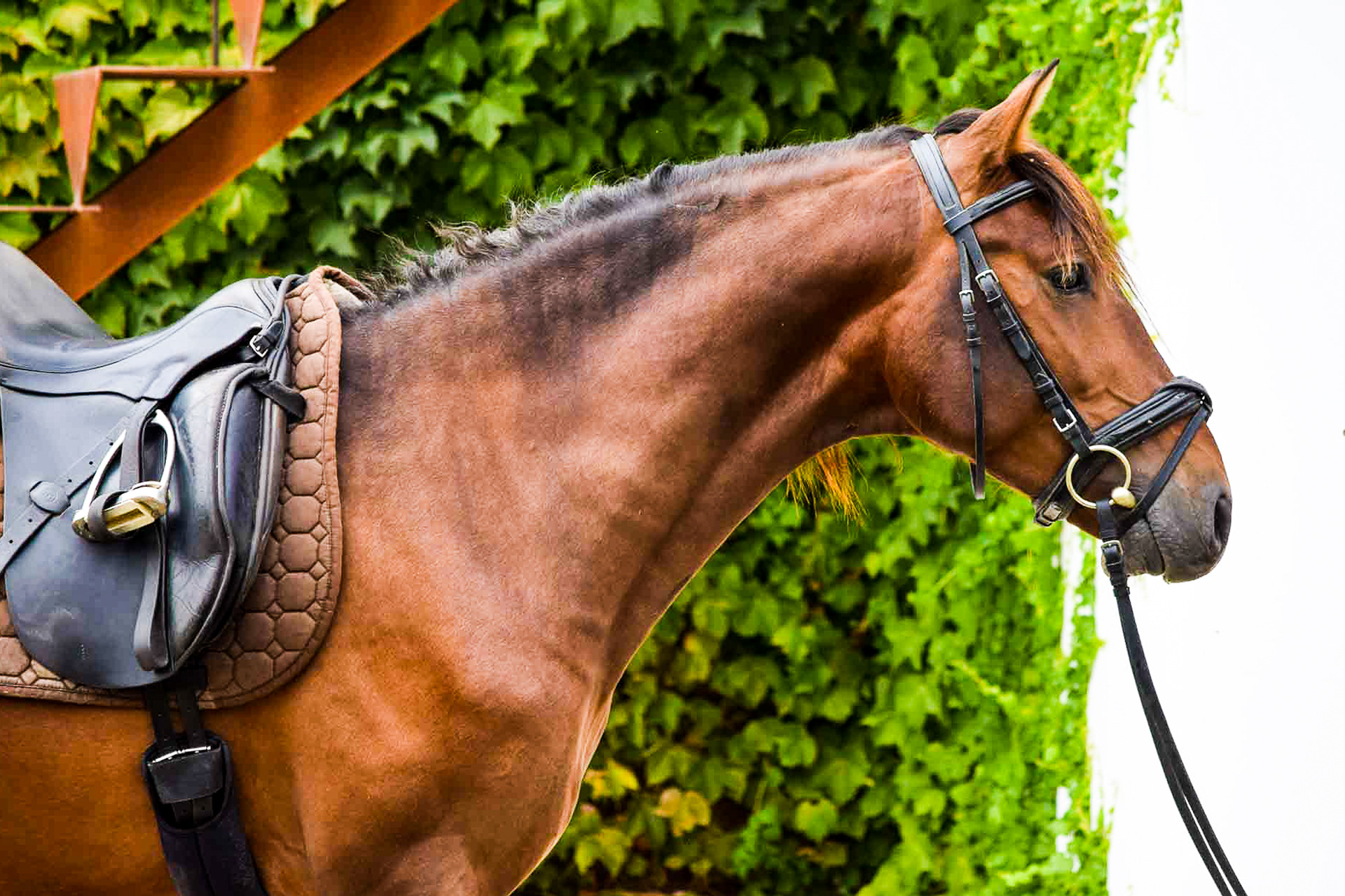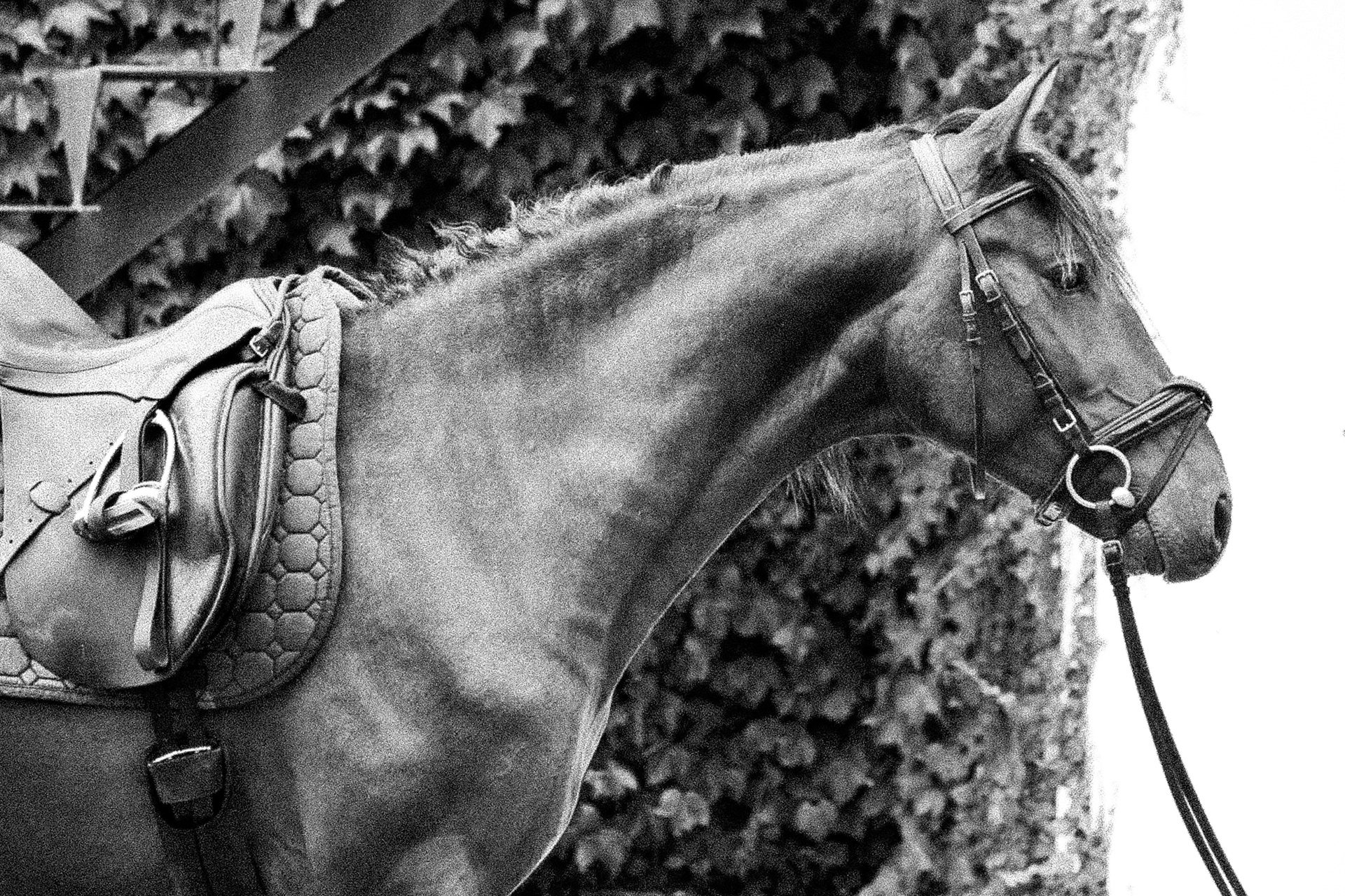 A beautiful stallion of classical Spanish type, Africano Real is an energetic, smart and brave horse. His excellent
 conformation is very similar to that of his father, with a perfect back, perfect croup, a strong thick neck (but not too big) plus that beautiful Spanish head. 
Africano is a fearless and energetic horse, mentally stable and forward-going with a great mental capacity for fun and challenges.
​​​​​​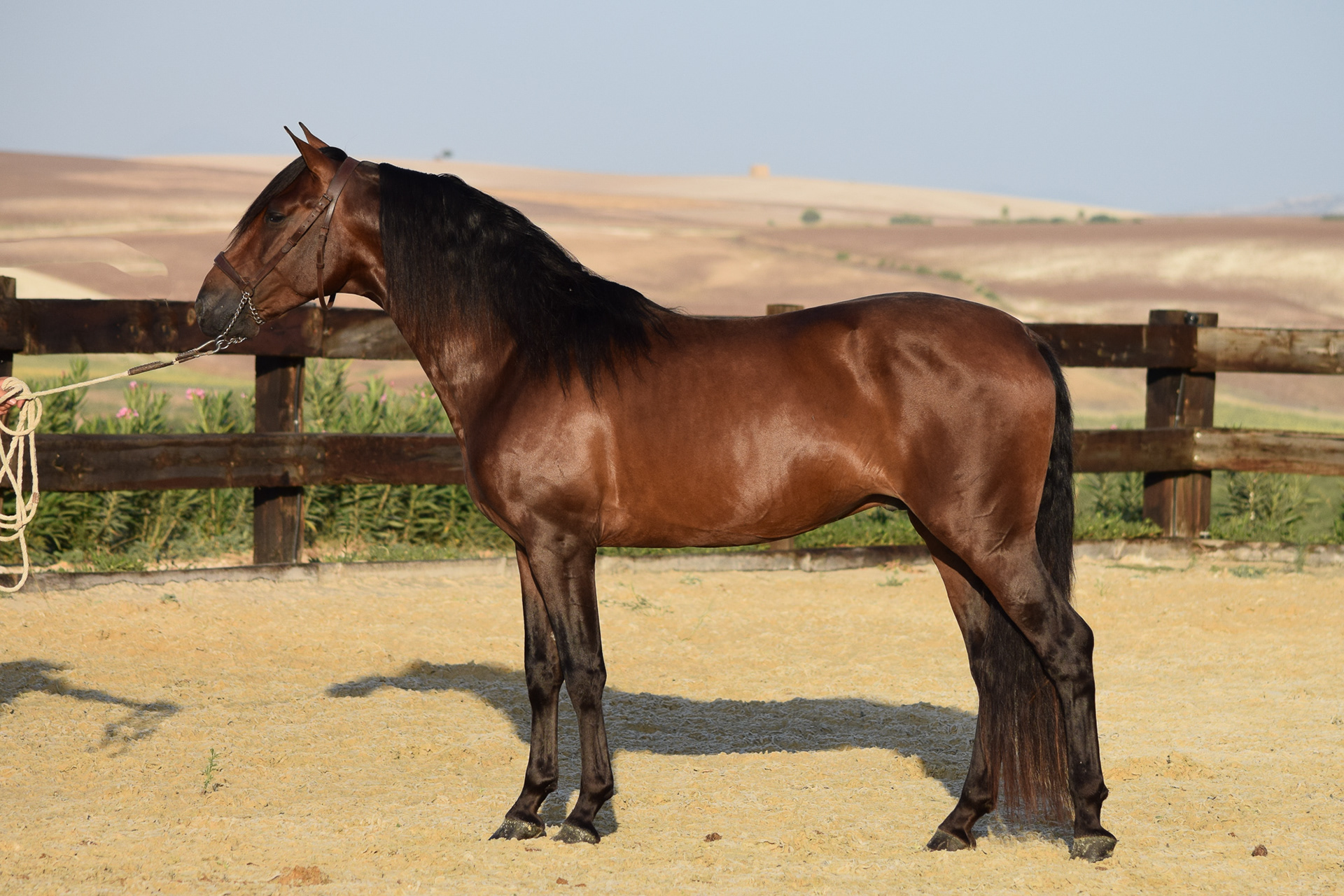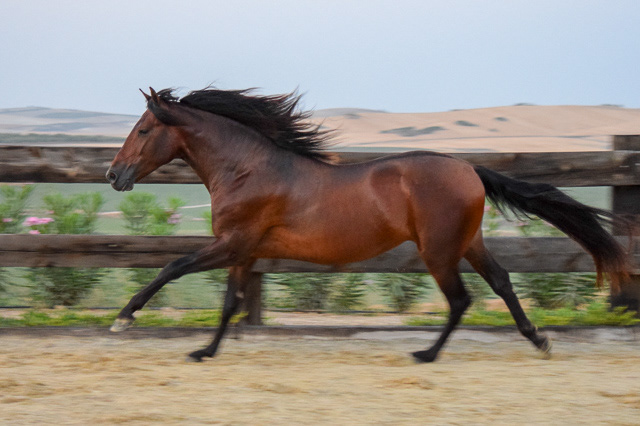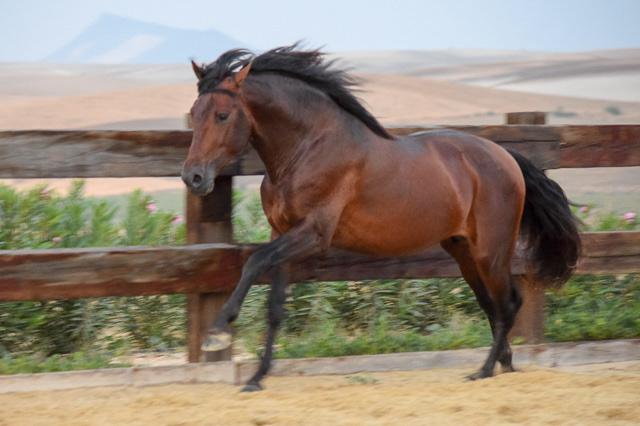 Ancestry
Origins: Marin García, Martinez Boloix
Africano's Father Fer Bulería
Africano's father is
Fer Bulerí­a
 (Kanaka III x Mañoso II, Yeguada Ferrero), Reserve Champion of Spain. An Absolute Champion of Functionality, Absolute Champion of Movements and an Absolute Champion of the Breed, Fer Bulería is the winner of over forty medals in Spanish breed championships. He has competed in FEI dressage and is training at the Prix St George / Grand Prix level. A spirited and energetic horse to ride, he has a huge and generous heart, and is always very willing with his rider. This very complete and extremely functional PRE stallion typically transmits his generous character and expressive, elastic movements in all three gaits to his offspring. A long walk, beautiful trot, excellent canter and absolutely without any winging/dishing ("campaneo"), as well as strong and healthy constitution is typical for his offspring.
Africano's mother is black PRE mare Inducida IV.
Inducida IV, a black PRE Andalusian mare that has qualified for and competed in 
the Spanish World Championship SICAB
, with excellent movements scores. 
Her brother Intruso X is a black Grand Prix-horse that trained and competed successfully in Spain with Olympic rider José-Antonio Garcia Mena. Intruso X is JRR, "Joven Reproductor Recomendado", the official denomination for a PRE stallion recommended for the breeding of dressage PRE.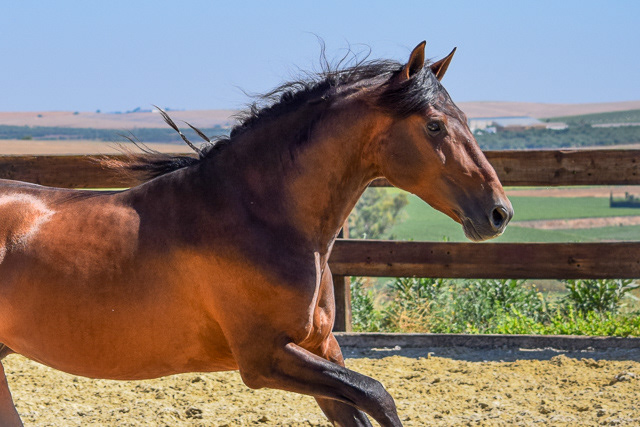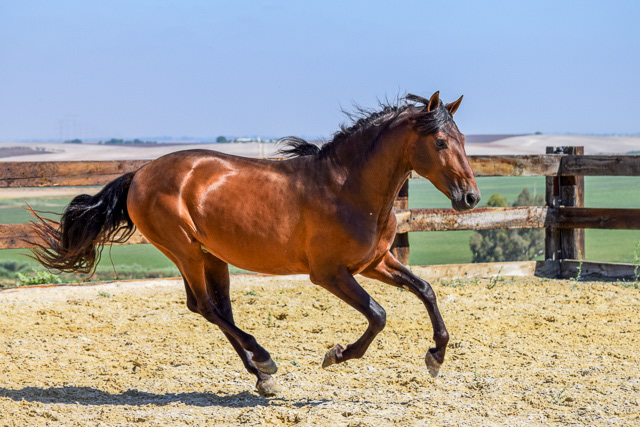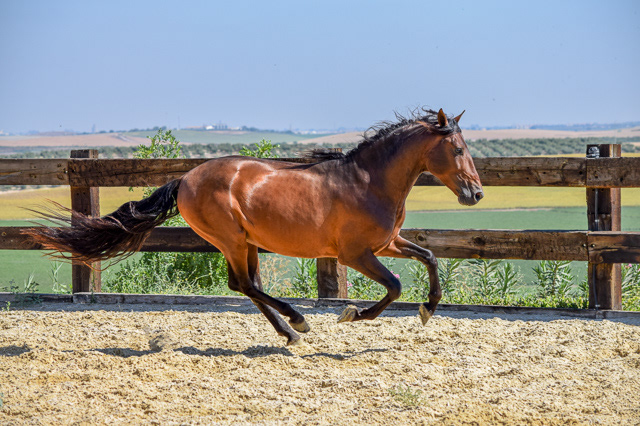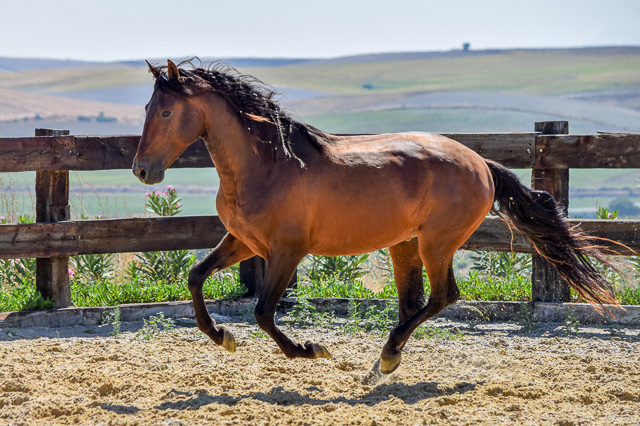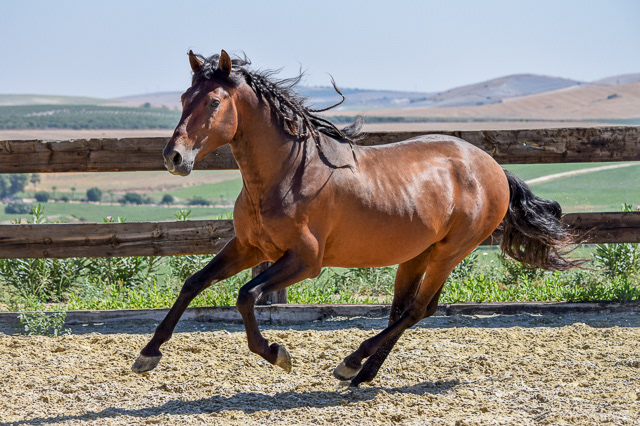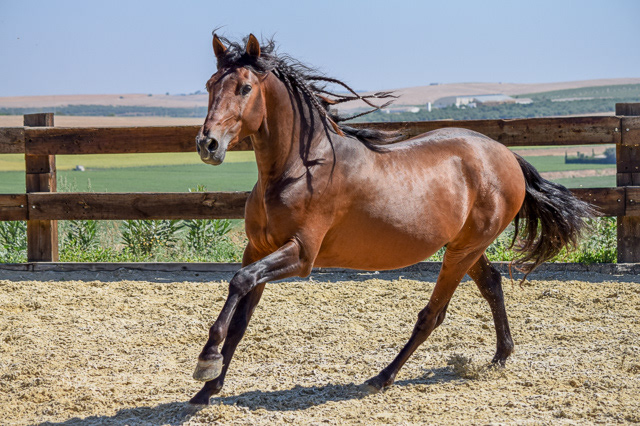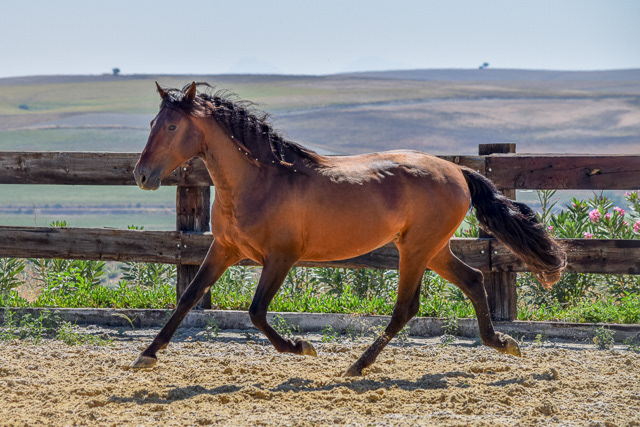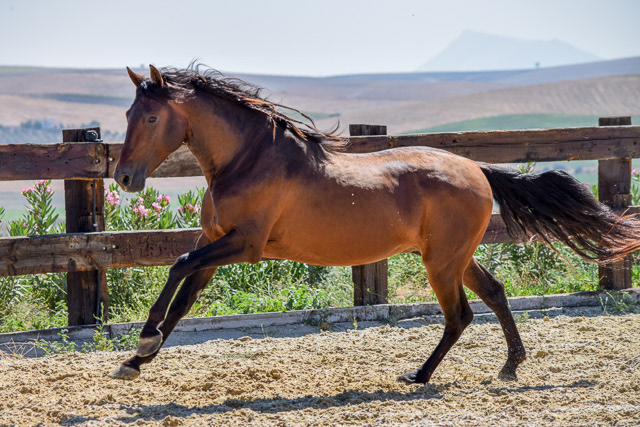 Africano Real's Sisters & Brothers