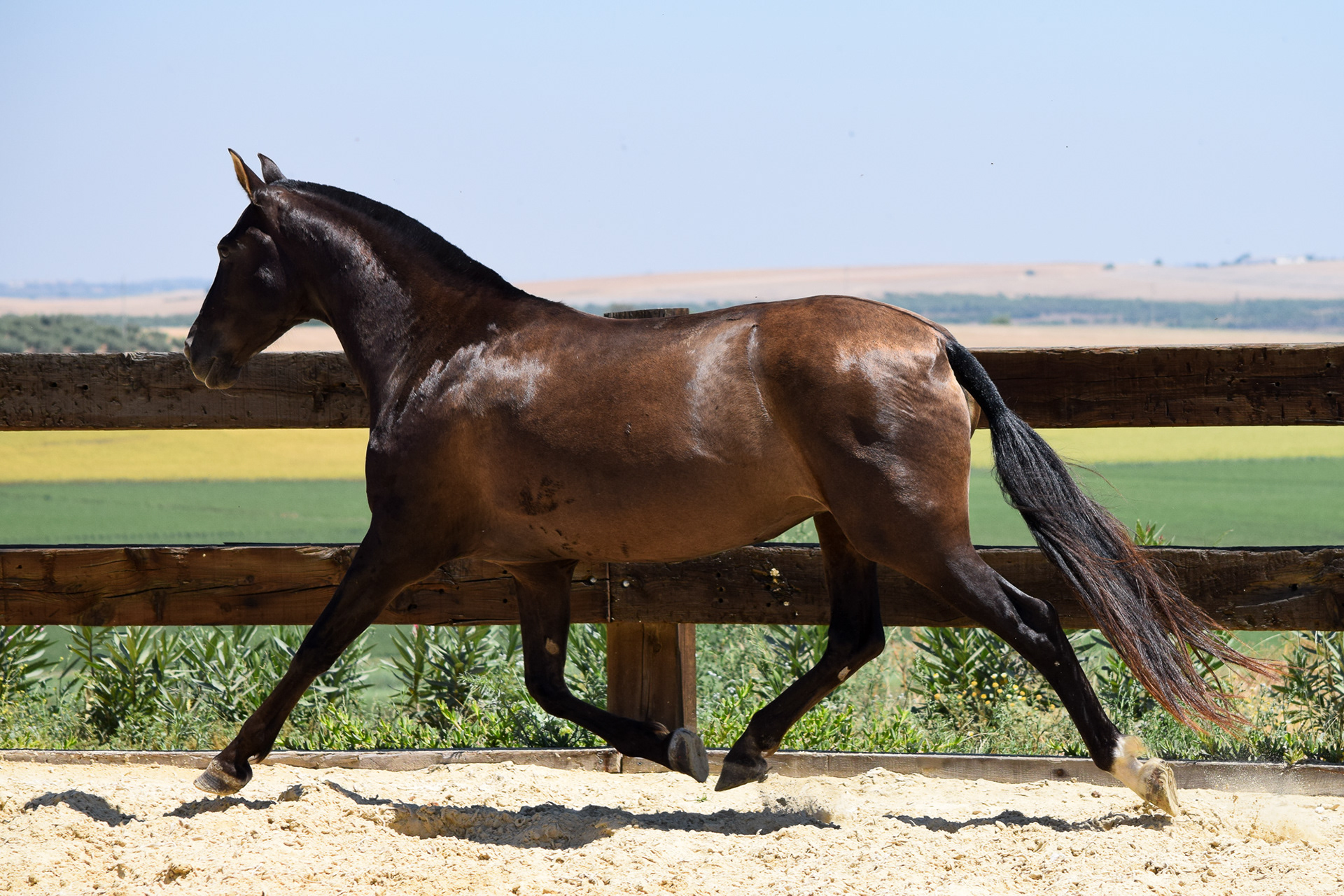 Black PRE Andalusian brood mare that gives excellent dressage offspring. She has qualified for and competed at SICAB.
Black PRE Andalusian brood mare from a first class PRE sport horse breeder in Spain. With an excellent character; engaged, positive and very sweet, she has very good movements and gives lovely foals. 
Her brother is a black, tall Grand Prix horse that was training and competing very successfully together with the Spain's Olympic rider 
José Antonio García Mena
. Many of her relatives are successfully competing in dressage, jumping, carriage driving and eventing across the world. She herself has competed in the national Spanish breed championship (SICAB) with very good movement scores. 
Her sons and daughters so far have turned out to be very functional and athletic PRE horses, tall, and with stable, kind temperaments, perfect sport horse conformation plus very good movements. For example
this PRE stallion (link)
.
Black with the rare yellow gene, apart from grey, black and bay, she can also give exclusive palomino, buckskin, chestnut foals if matched with the right stallion.

Recommended for amateur or professional PRE breeding in the following categories: PRE sport horses, PRE morphology horses, PRE pleasure riding horses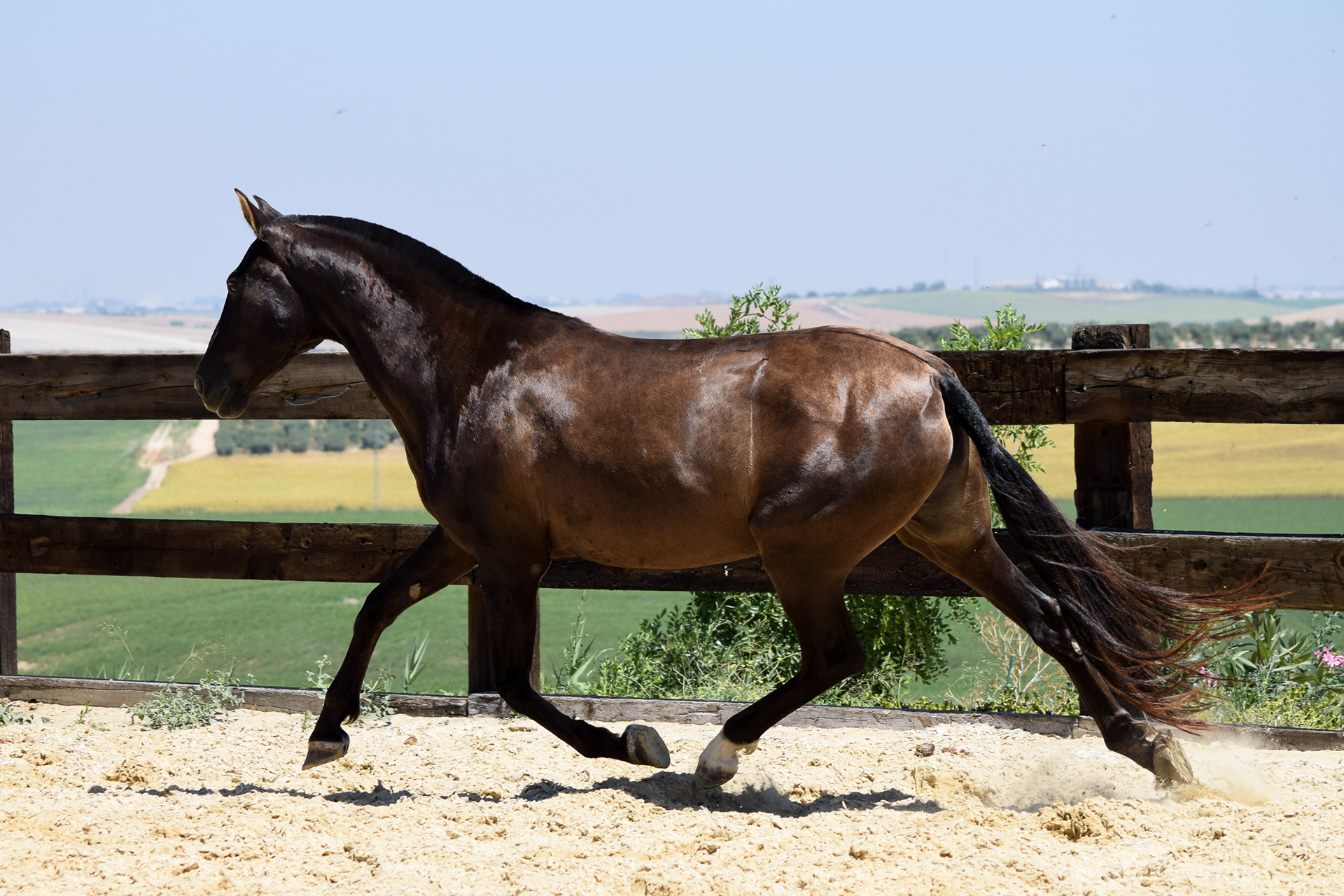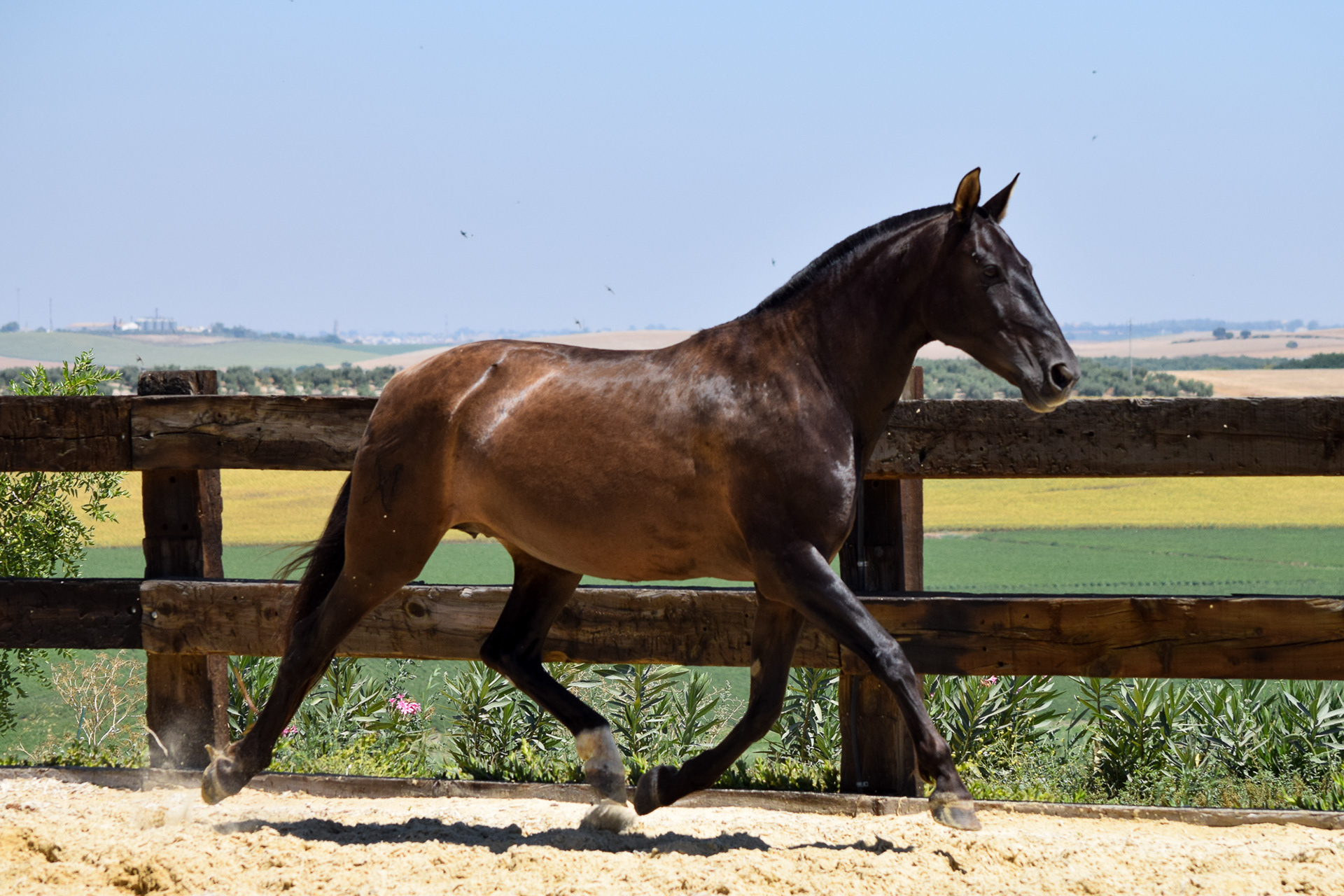 Reference: ESBCR13003
Breed: PRE Andalusian (Pura Raza Española)
Color: Black
Height: ca 163 cm / 16 hh
Gender: Mare
Bloodlines: 
Yeguada Militar
 (Jenson / Agente), Martinez Boloix (Jabugo), Bocado (Official XXI, Bizarro / Descarado II))
Character: She has a lot of integrity and takes care of all the others and makes sure nothing happens to them. Wise, easy going and sweet with people and in all handling. 
Discipline: PRE breeding for dressage or morphology
Location: Southern Spain
Price: Silver € 10 - 25,000:00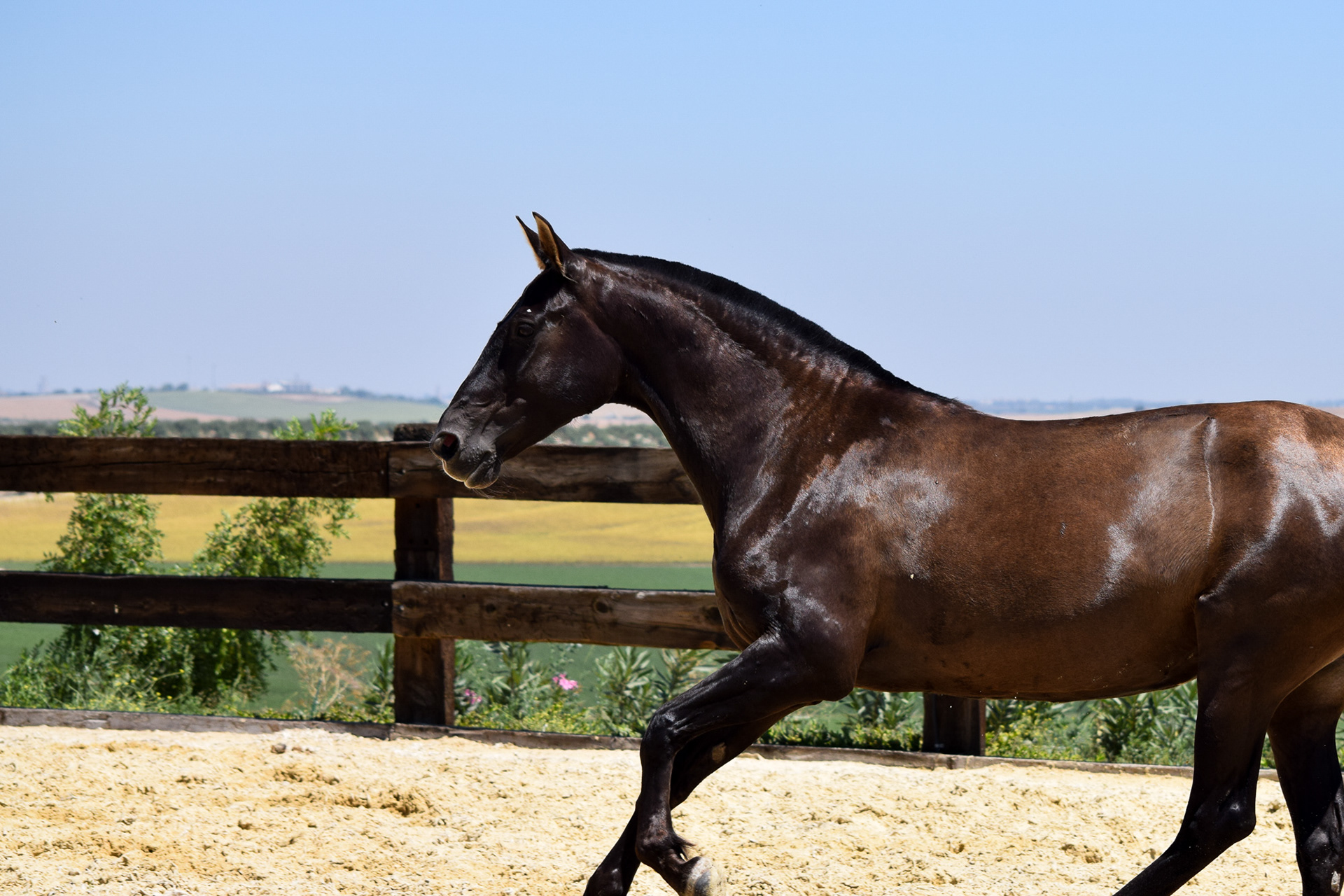 Contact us about this horse! 
Please use the form below or send us an email at 
cavalreal@gmail.com