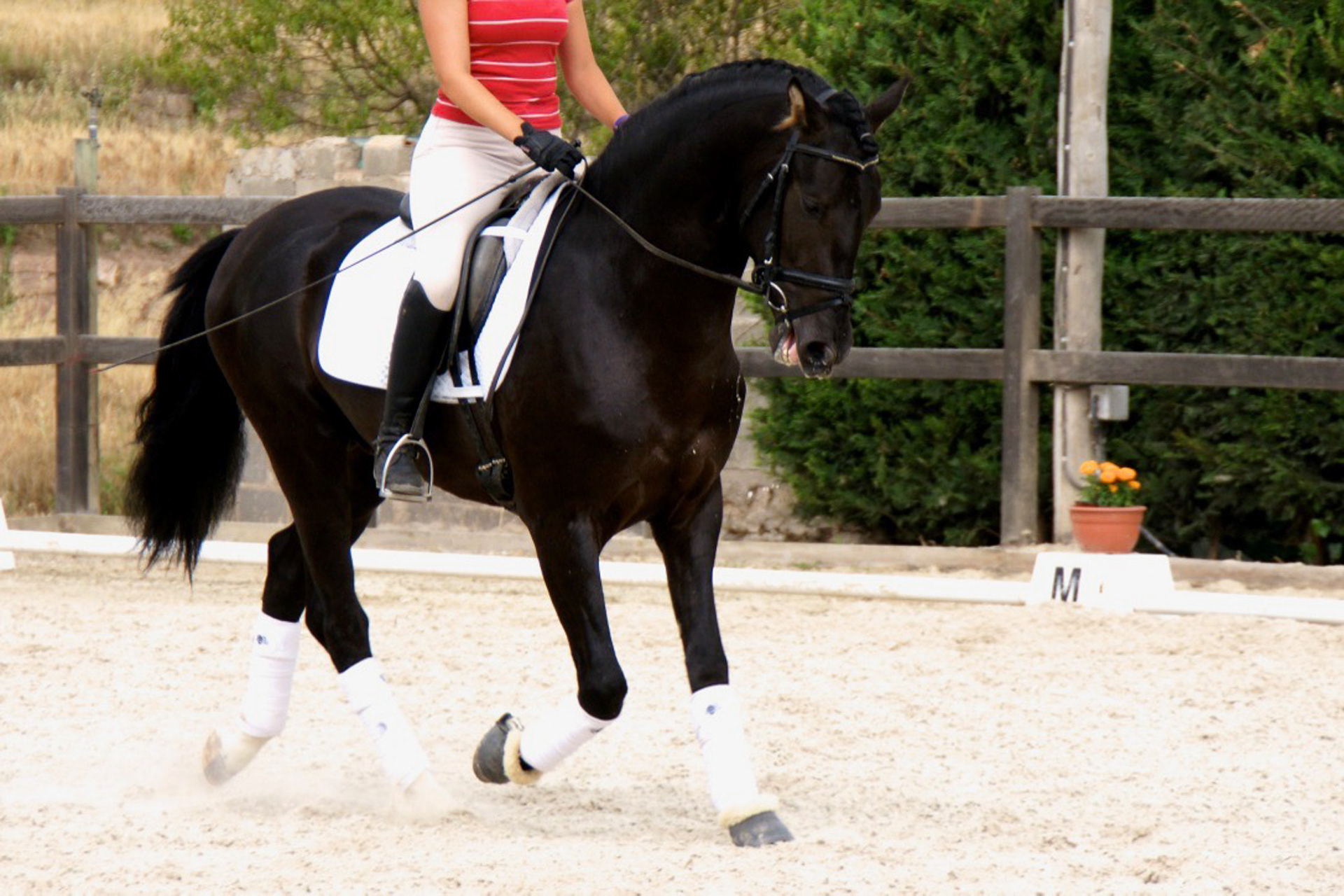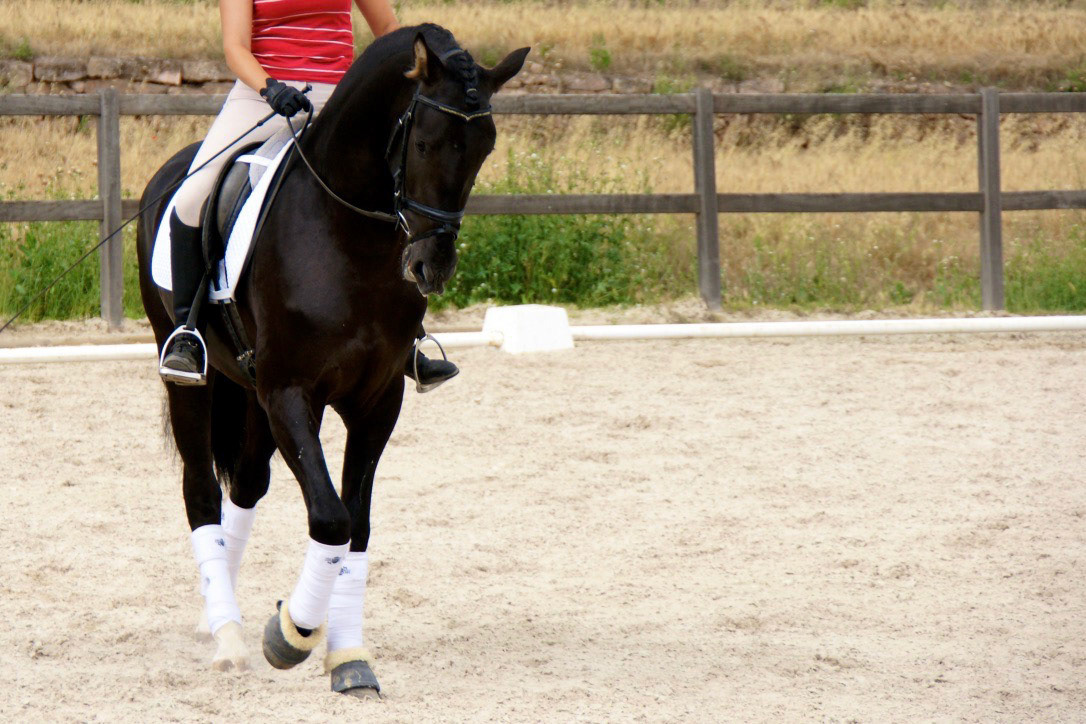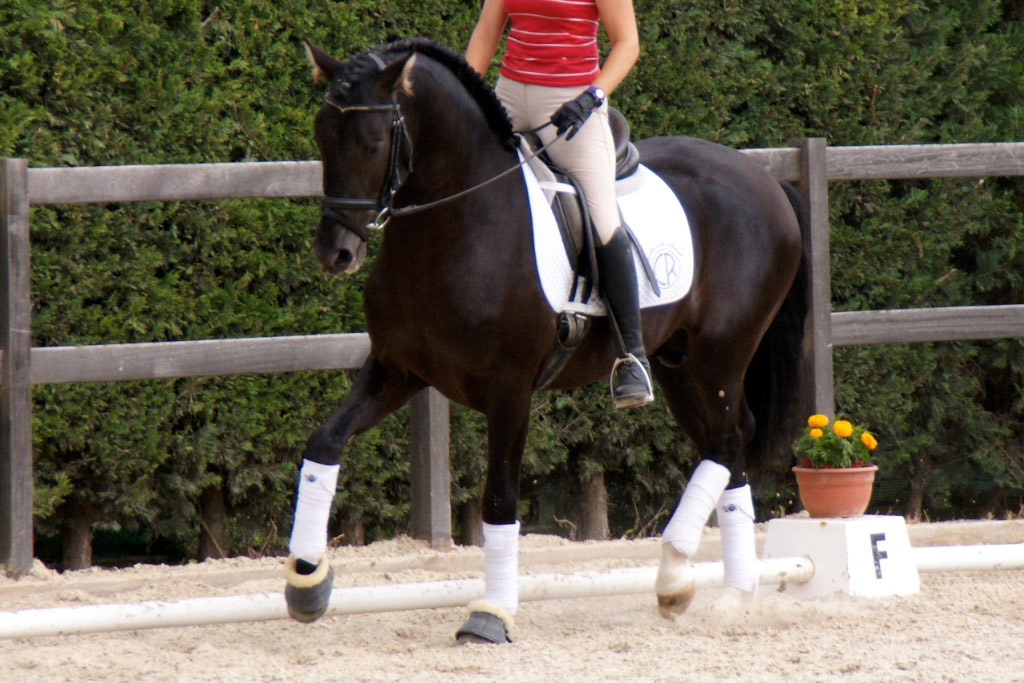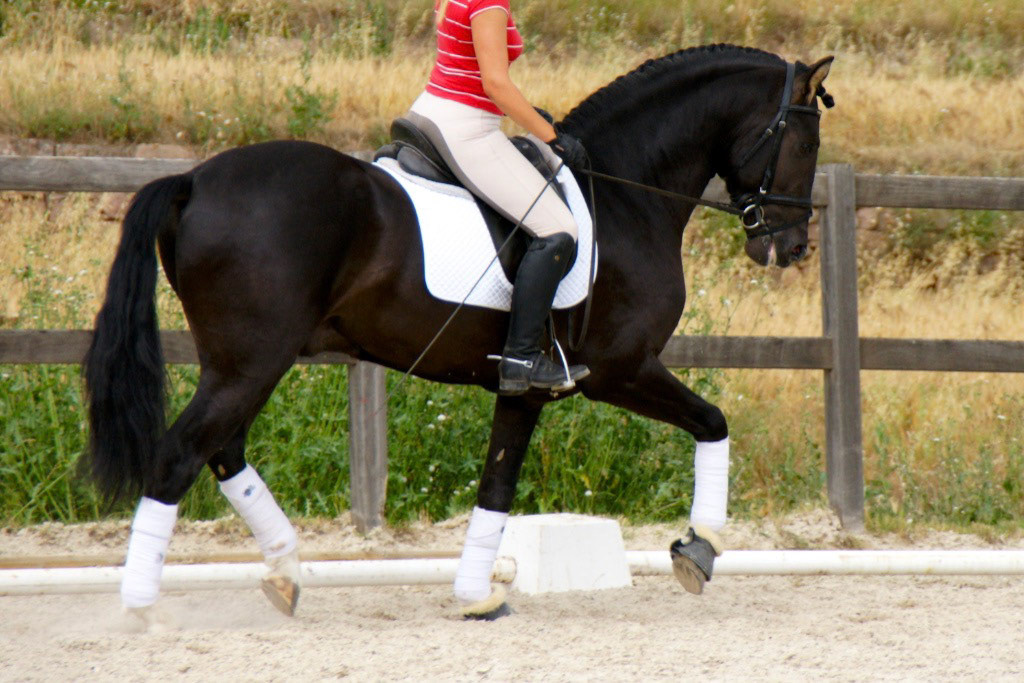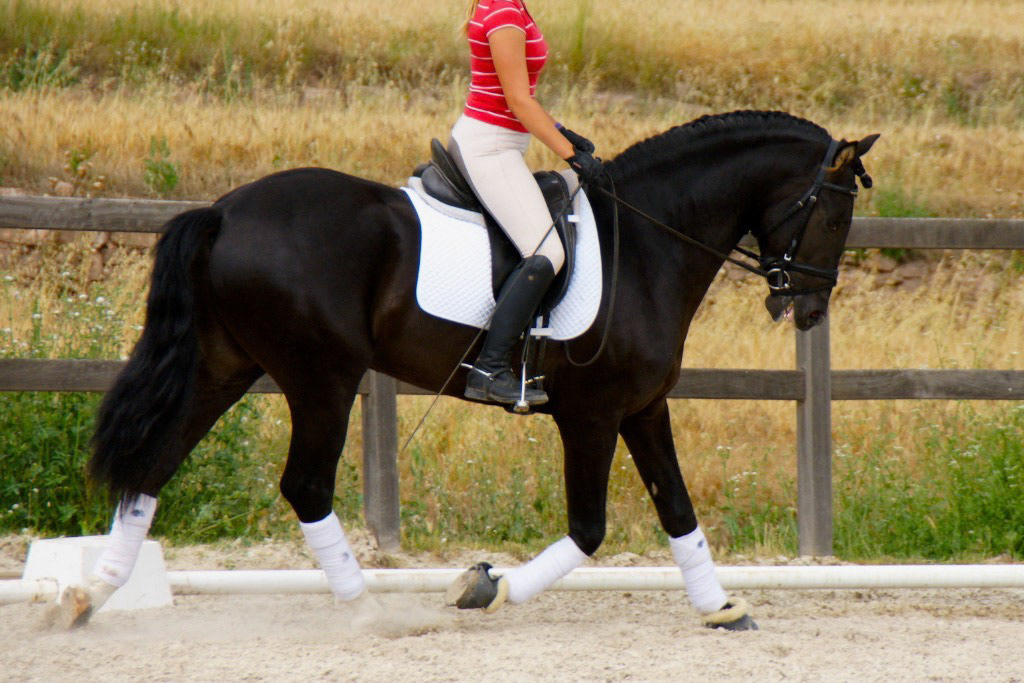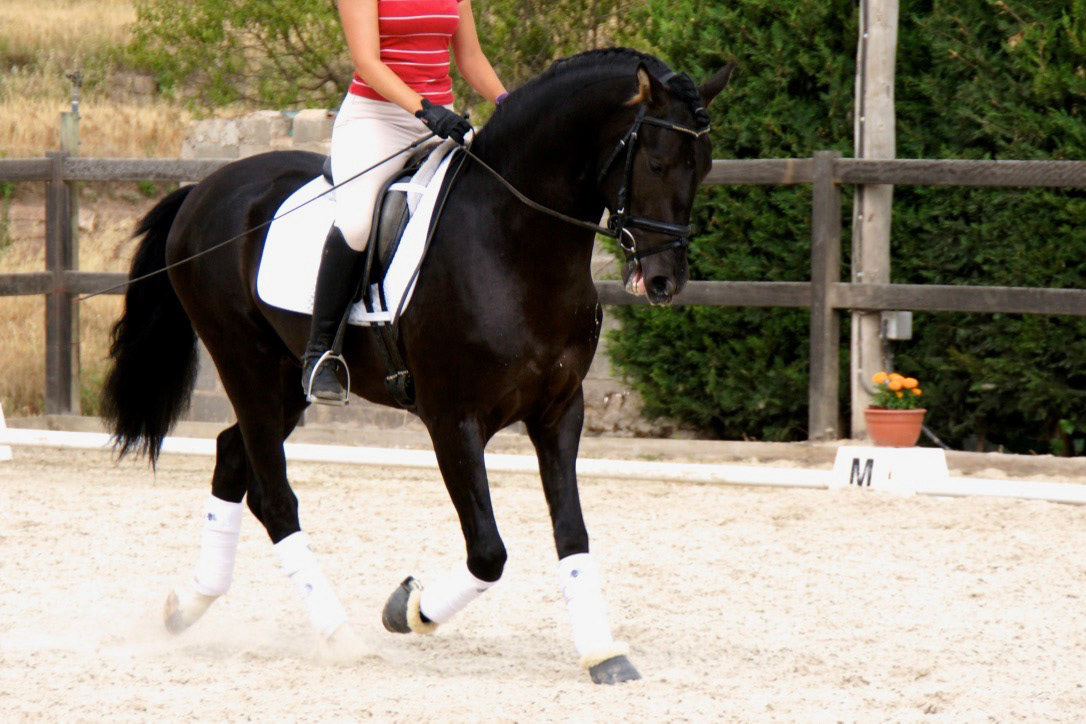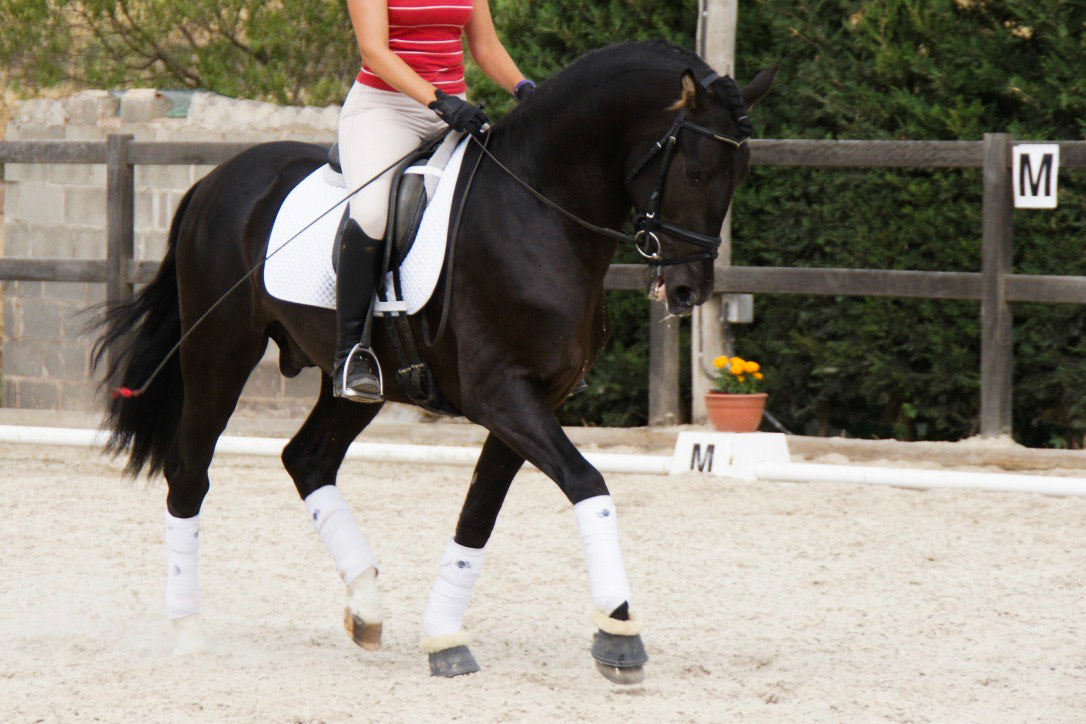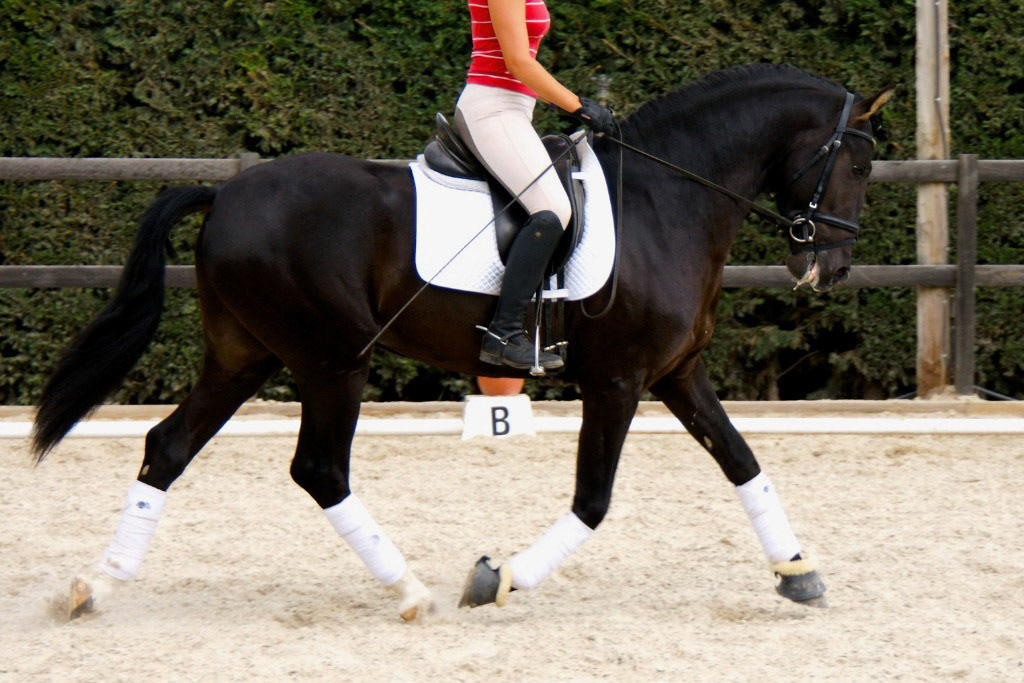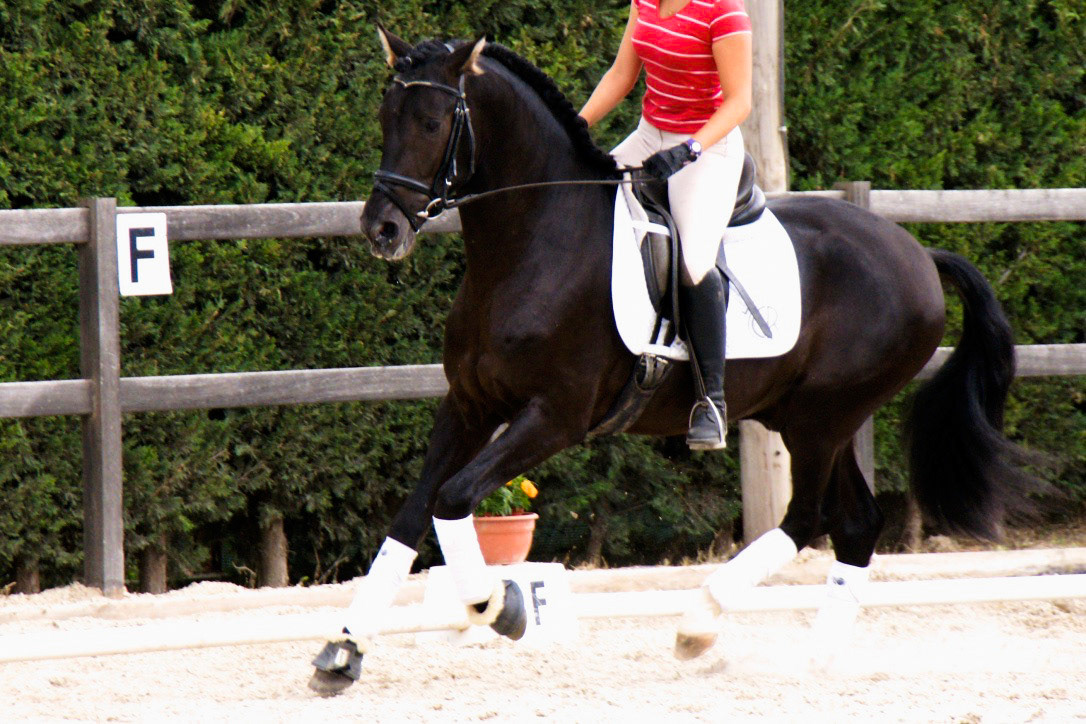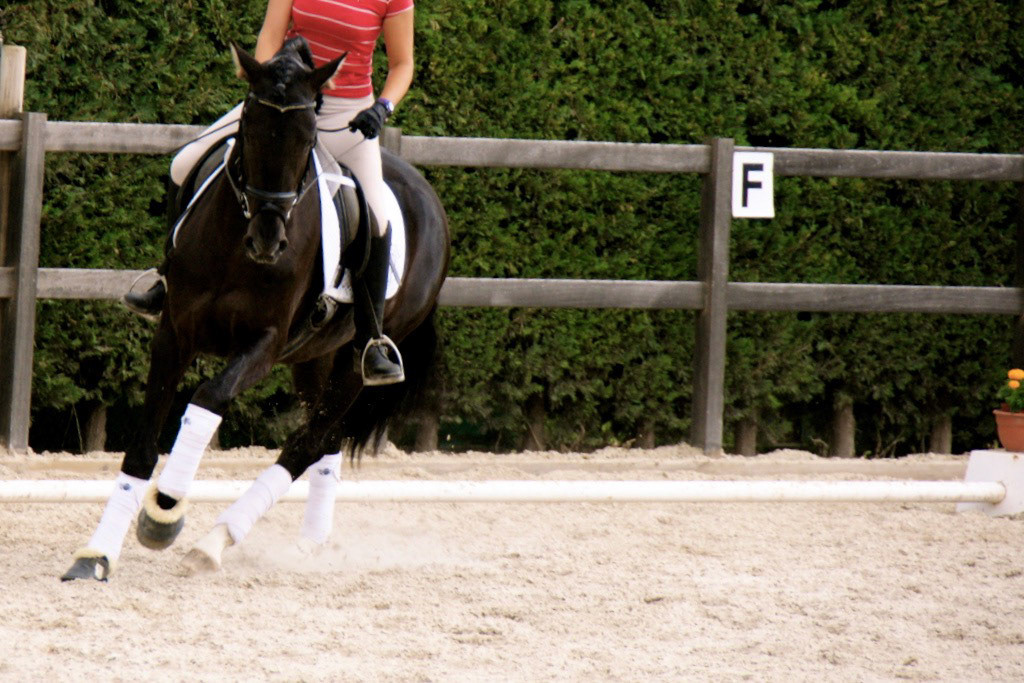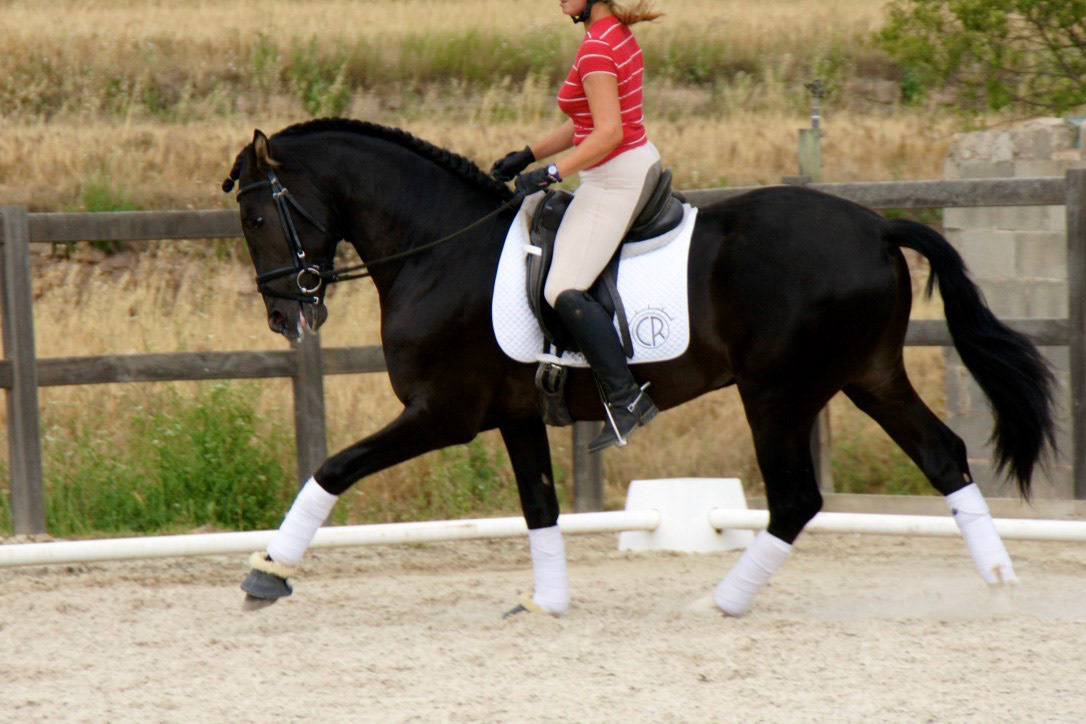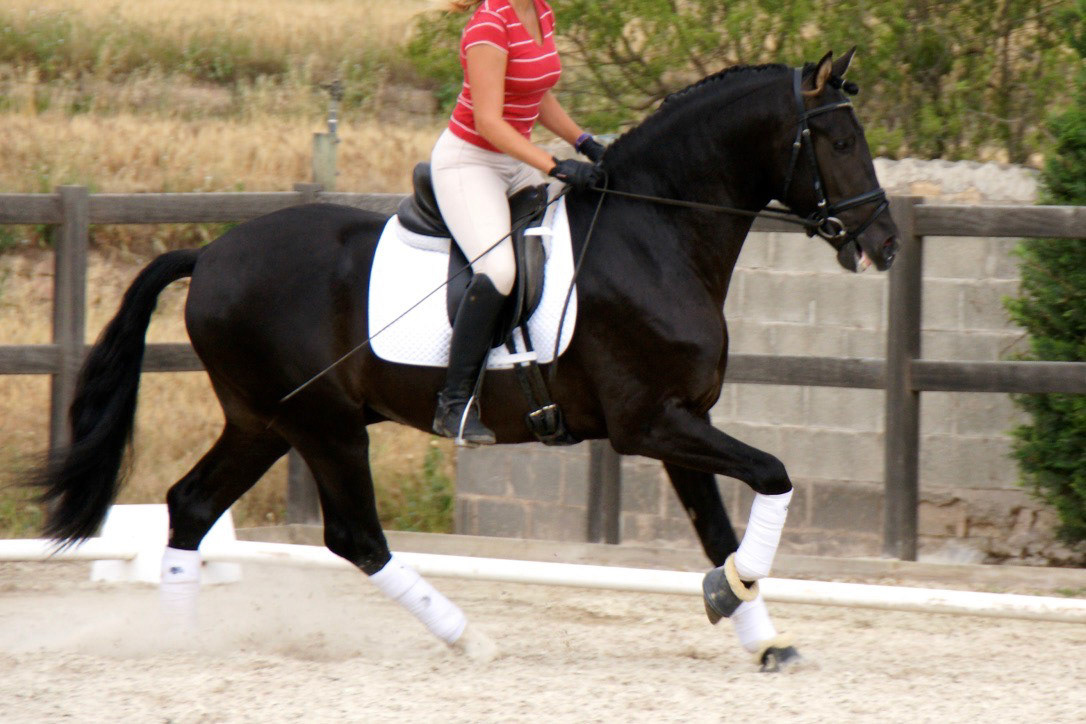 PRE Andalusian Black Stallion. Beautiful PRE stallion prospect with very good gaits and exclusive bloodlines. 3 years old in photos.
Today we had the pleasure of seeing this beautiful, black 3-year old PRE stallion, very recently under saddle. This young stallion is doing really well, often getting comments that he behaves like a much more mature horse. He has a calm and easy temperament, but still has very good energy under saddle, and seems to enjoy learning very much. This is a beautiful and well balanced horse with a perfect back and strong legs and hooves. 
Breed
: PRE Andalusian (Pura Raza Española)
Height
: 167 cm (estimated final height)
Character
: Calm, absolutely safe and easy. Very good energy under saddle. Not afraid of anything. 
Location
: Northern Spain (Barcelona)
Price
: Medium € 10 - 25,000:00
PRE Andalusian Horse Prices
Bronze: €0 – 10.000
Silver: €10.000 – 25.000
Gold: €25.000 – 50.000
Platinum: €50.000 – 75.000
Diamond: €75.000 – 100.000
Professional: €100.000 and over
Contact us about this horse! Please use the form below or send us an email at 
cavalreal@gmail.com