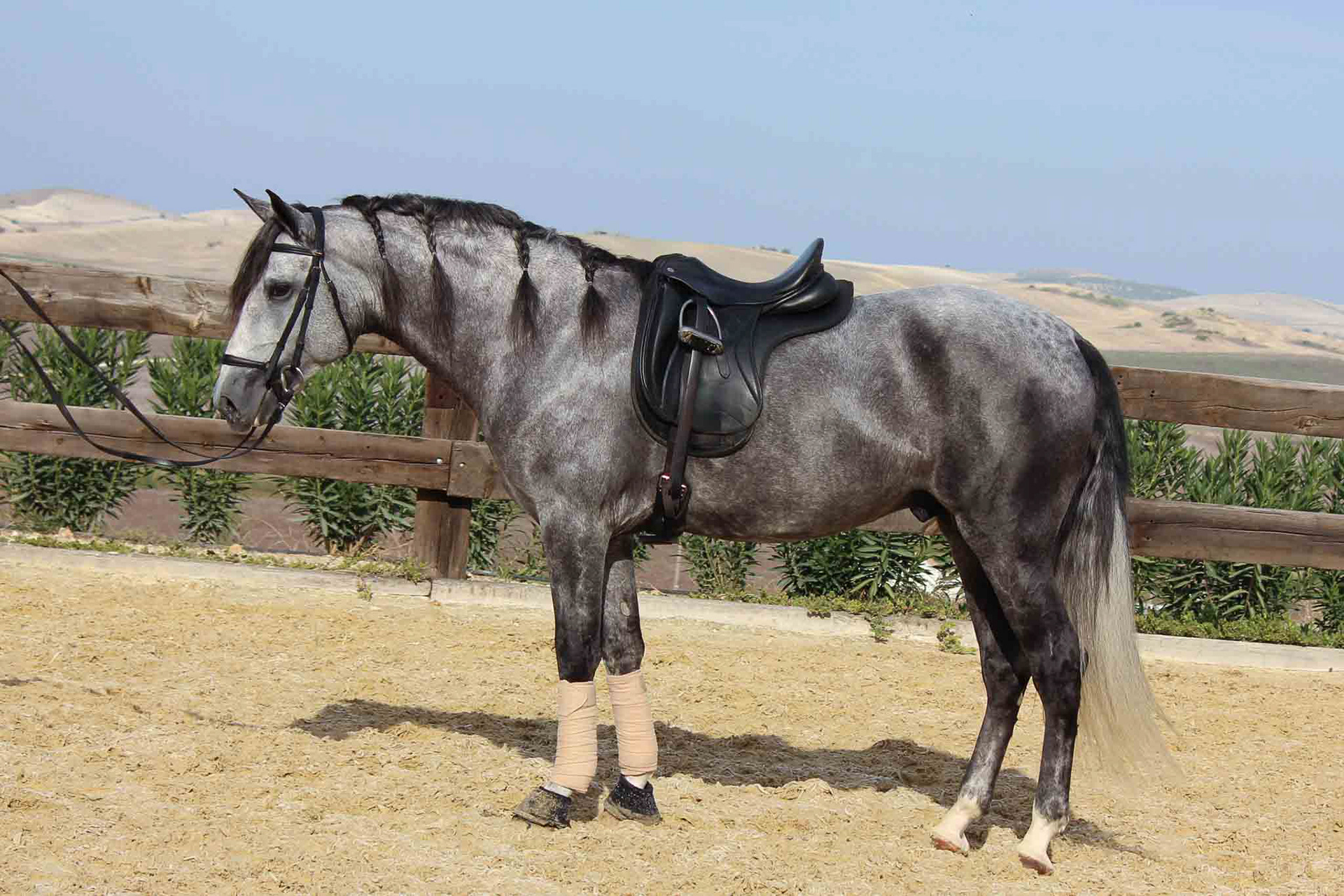 Grey PRE Andalusian Stallion Born 2014 | Dressage
Expressive PRE stallion with a strong back, good legs and hooves, recommended for dressage competition, professional or amateur rider. He has an excellent canter, excellent trot and a long walk. A lively horse with much energy, he moves with great skill and artistry. Excellent character, lively, kind and easy to handle both on and off the arena. Ridden in walk, trot and canter; circles and diagonals.
Breed
: PRE Andalusian (Pura Raza Española)
Height
: 162 cm / 16hh +/- 
Bloodlines
: Marin García, Bocado
Character
: Sweet, expressive, with a lot of energy
Location
: Southern Spain (Seville)
Price
: Silver € 10 - 25,000:00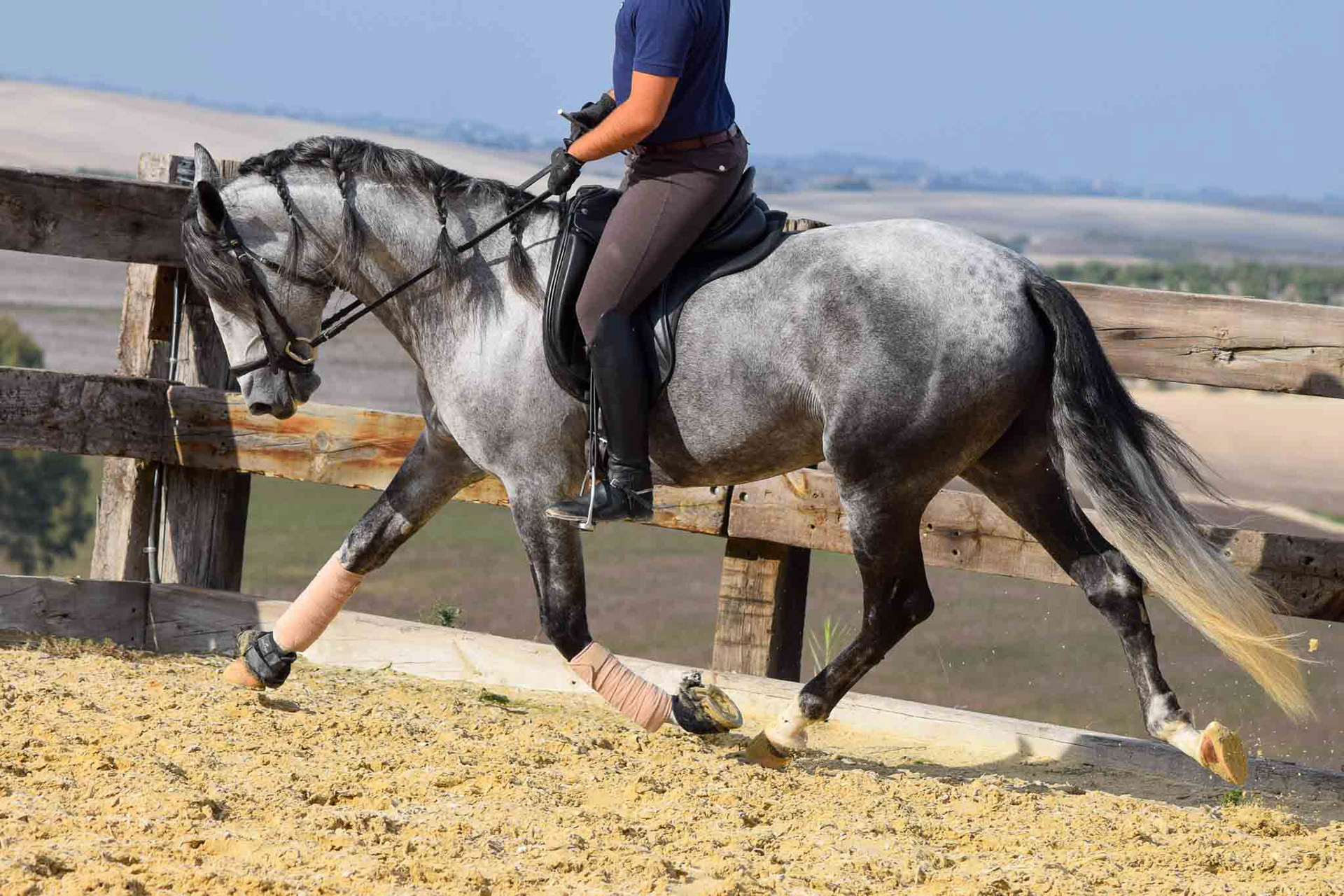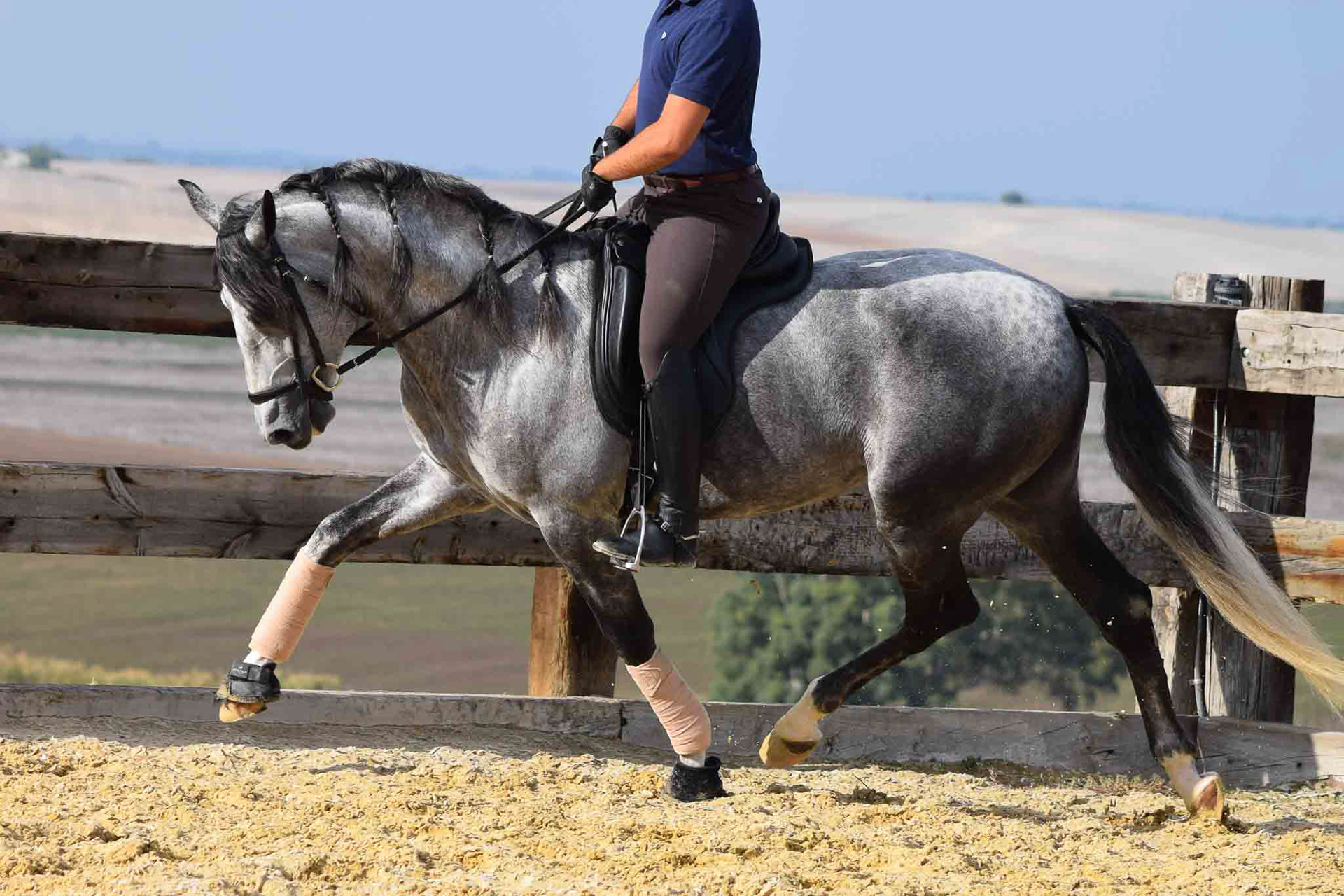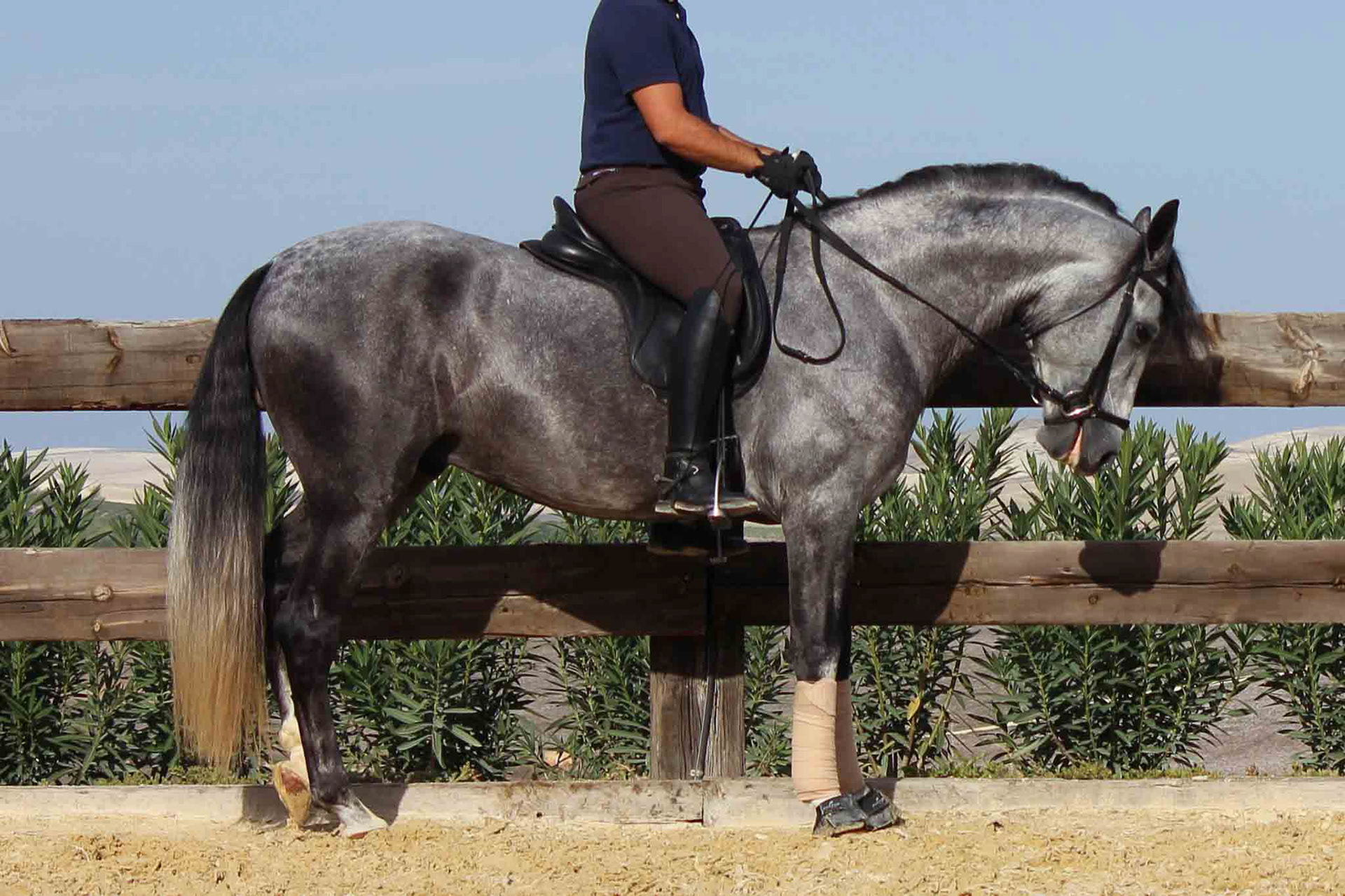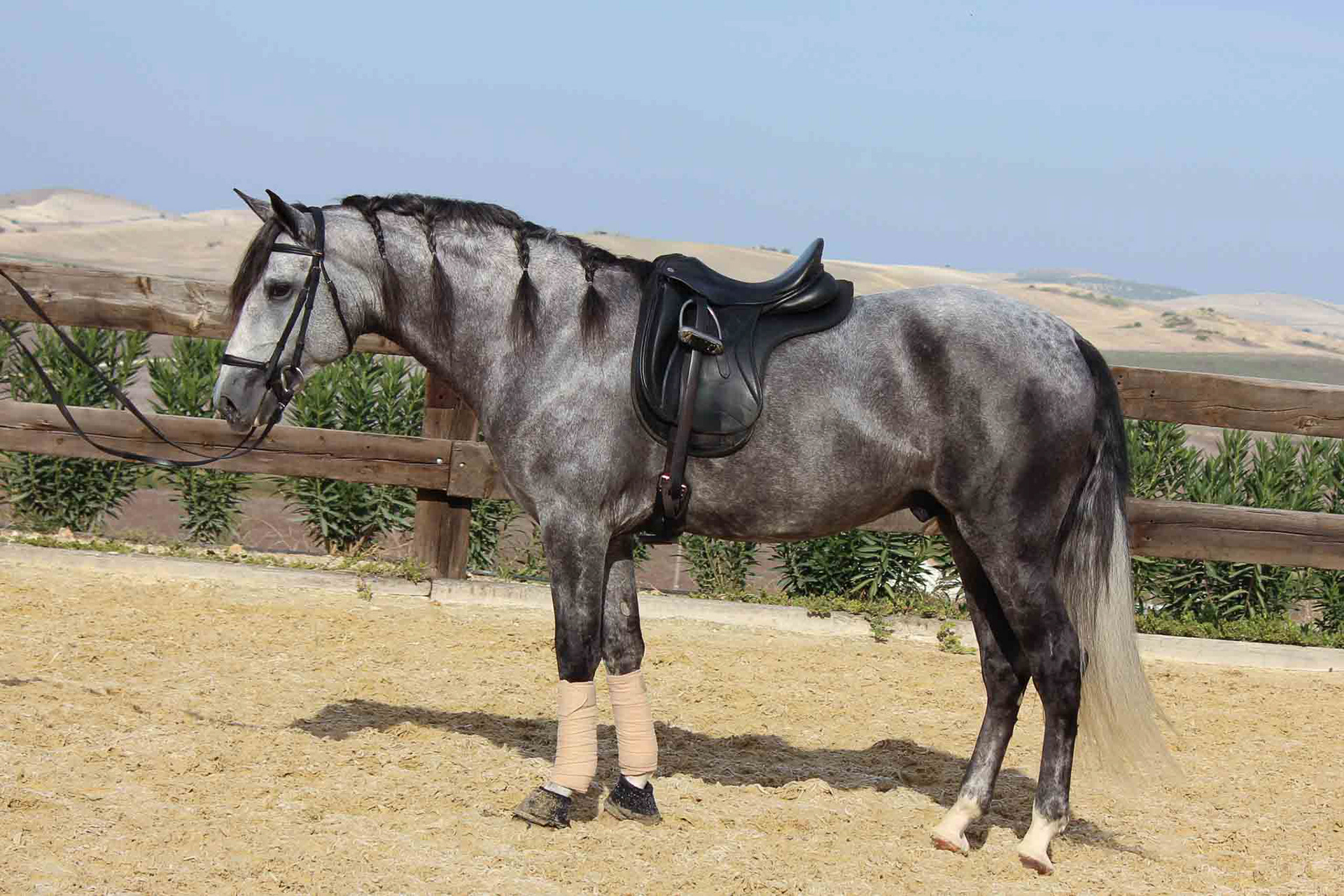 Welcome to contact us about this horse, please email us at cavalreal@gmail.com, or use the form below.
PRE Andalusian Horse Prices
Bronze: €0 – 10.000
Silver: €10.000 – 25.000
Gold: €25.000 – 50.000
Platinum: €50.000 – 75.000
Diamond: €75.000 – 100.000
Professional: €100.000 and over