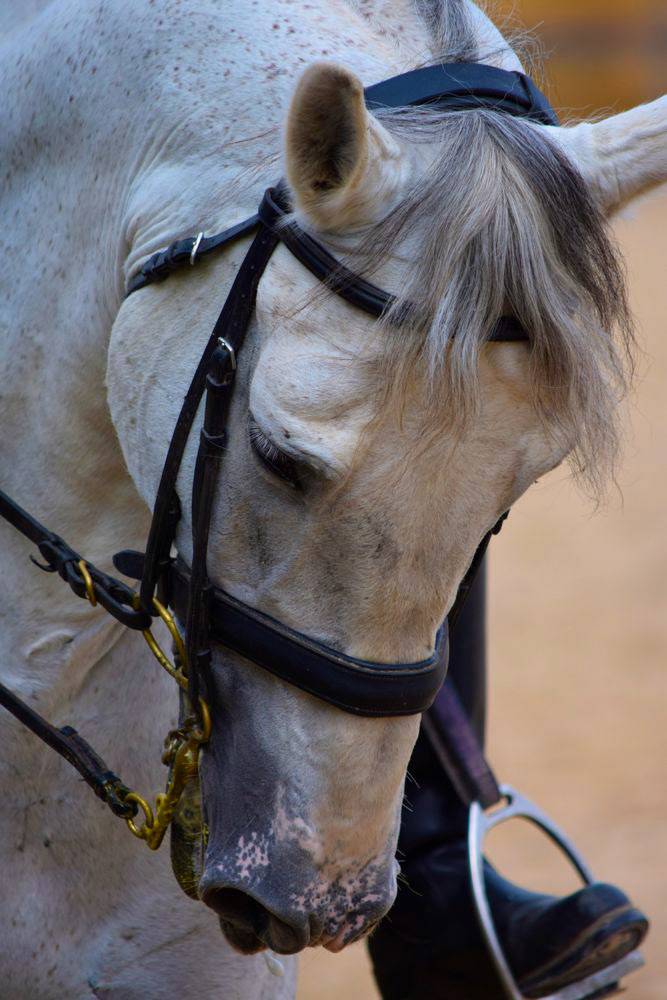 Jean is a professional photographer whose passion is horses. When Jean planned a visit to Spain with her family to escape the dark Canadian winter, she contacted us for a tailor-made equestrian experience. She had never ridden a purebred Spanish horse, and she told us that one of her dreams was to one day be able to do it. 
One bright and sunny morning, she arrived accompanied by the family – including husband, children, grandchildren and an impressive professional camera and video equipment to document the Spanish Horse adventure.
Approaching the horse, Jean might have wondered if this was really such a good idea. She had never ridden a purebred Spanish stallion before. Once up in the saddle, the first, initial tension started to give place to relaxation and
the connection
started building. Breathing deeply, Jean's feeling with the horse was gradually transforming into one of pure delight. 
While instructor Laura Campos Duran shared her insights into the particular kind of mental focus, connection and contact that is especially recommended for riding the highly sensitive purebred Spanish horses, Jean soon looked as if she had been riding these magical creatures all her life. 
Joy, pride and utter contentment was Jean's summary of her Spanish horse adventure. She hoped to come back soon and nobody would be happier than our team to receive her again, for yet another horse adventure.