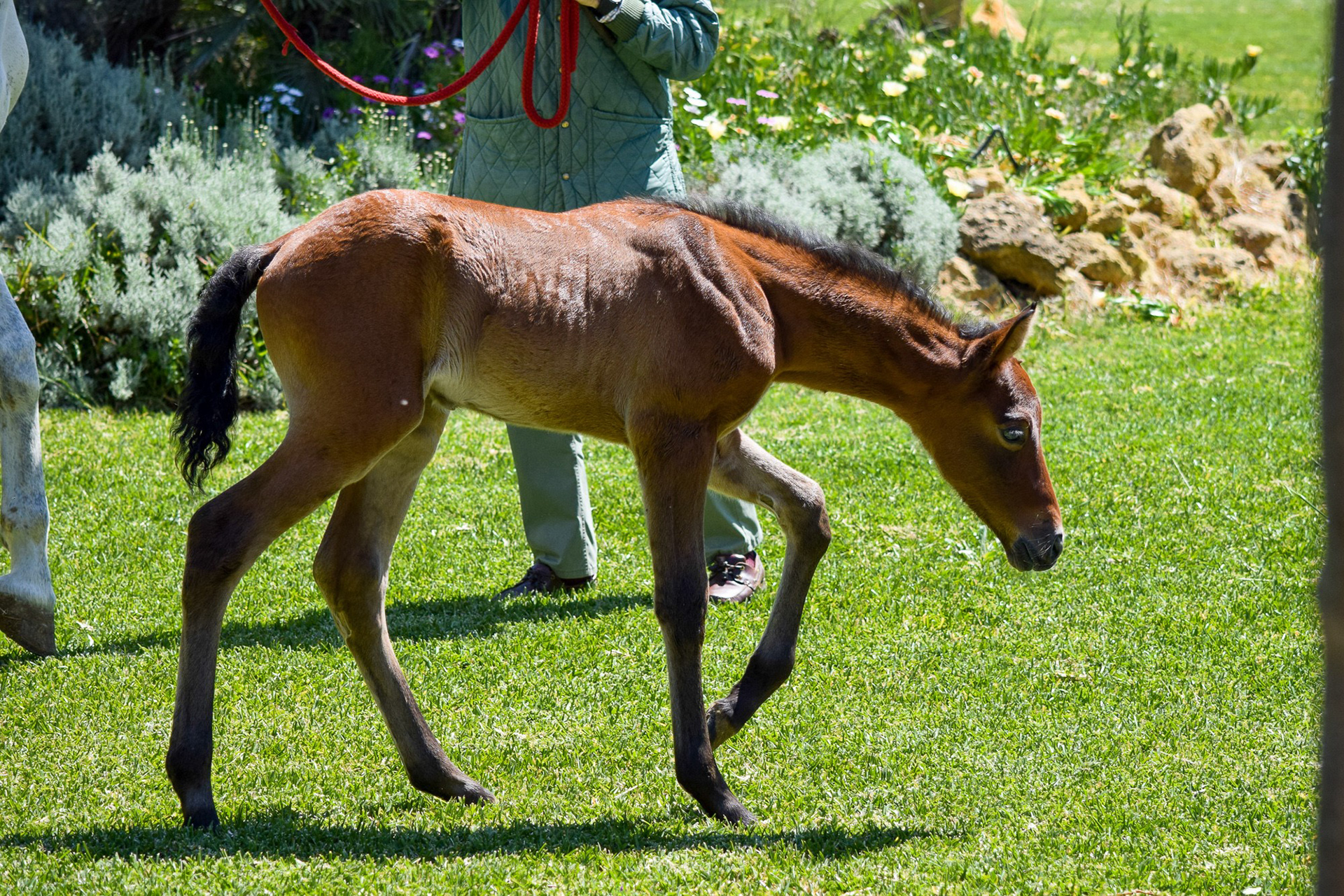 Pura Raza Española Colt Born 2019 | Elite Dressage and Morphology Origins
This grey PRE Andalusian colt is a son of the famous international Grand Prix horse
Atiza II
. Apart from being a fantastic PRE dressage horse, Atiza is also a breed Champion of Spain (SICAB 1999), which makes him a very complete stallion. The motherline is the same as the international GP star
Joyero VG
. 
Character: Fearless, energetic and very charismatic. He has very good movements, with much suspension and elasticity. This is a PRE Andalusian colt with great potential for sport. Recommended for competition dressage or PRE breeding. 
The father is the famous 
Atiza II
, Champion of Spain and a successful international Grand Prix horse that competed on the national Spanish dressage team under Jan Bemelmans. This colt is one of the last offspring of this great PRE stallion. The mother line is the same as the international Grand Prix star 
Joyero VG
.
Breed
: PRE Andalusian (Pura Raza Española)
Bloodlines
: Marin García, Guardiola
Character
: Noble. Vivid, charismatic, innovative and very energetic.
Discipline
: Dressage, morphology, breeding
Location
: Southern Spain (Seville)
Price Category
: Silver (€ 10 – 25,000:00)
Notes
: Registry in the LG-ANCCE breed registry pending
Contact us about this horse! Please use the form below or send us an email at cavalreal@gmail.com

PRE Andalusian Horse Prices
Bronze: €0 – 10.000
Silver: €10.000 – 25.000
Gold: €25.000 – 50.000
Platinum: €50.000 – 75.000
Diamond: €75.000 – 100.000
Professional: €100.000 and over