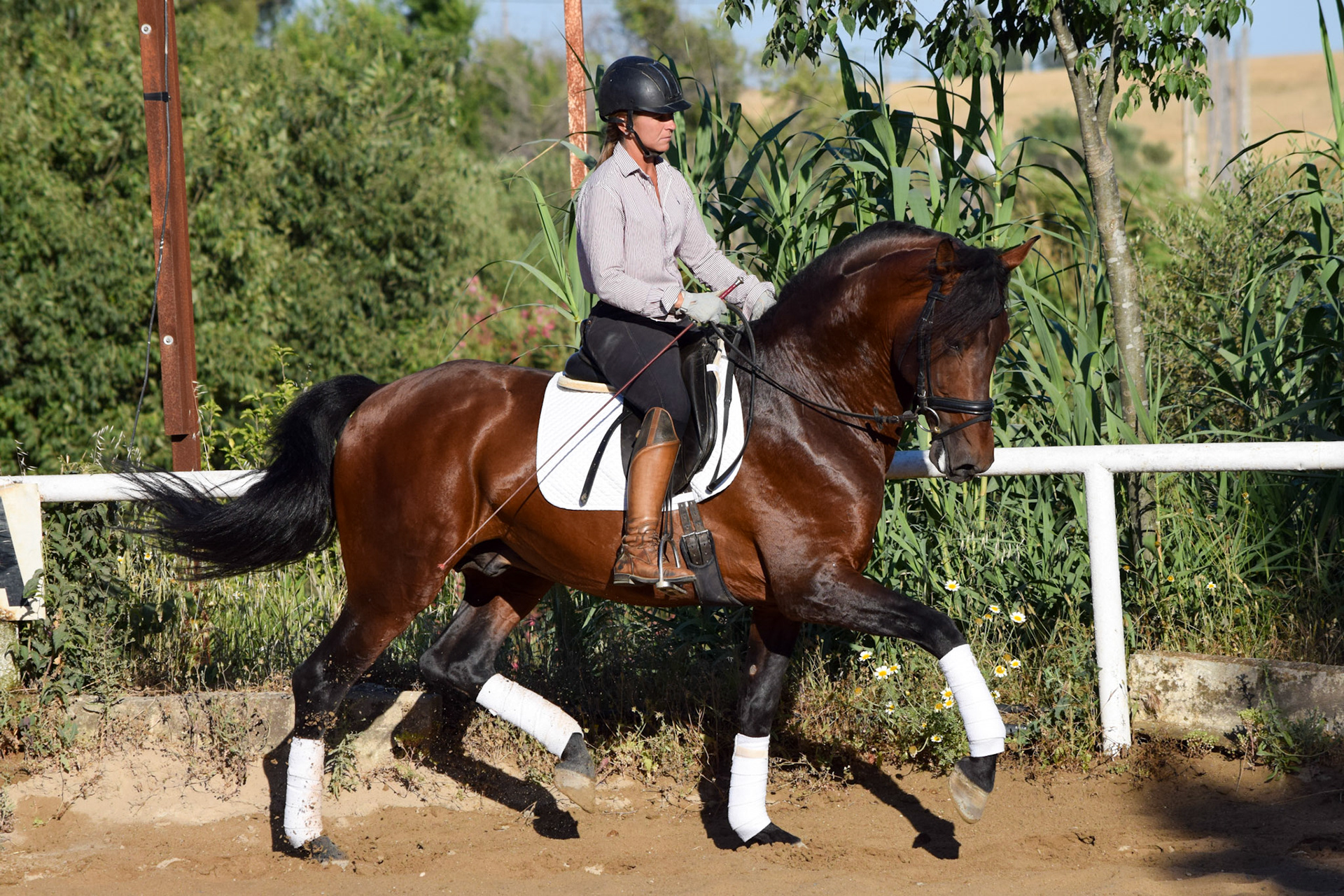 PRE Andalusian Dressage Talent of Elite Origins for Sale in Spain
This gorgeous PRE Andalusian stallion, son of the famous
Fer Bulería
, is a very ambitious horse that loves to work. Expressive and with a huge heart, he is a joy to ride, train and work with. 
Breed:
PRE Andalusian (Pura Raza Española)
Height
: 166 cm / 16.1 hh + / - 
Character
: Very kind, generous, sensitive and gentle. In the arena, he is very energetic, forward-moving and ambitious, and he loves to work. A quick and easy learner.
Notes
: In training with a professional trainer / dressage competition rider. Five years old in these photos. 
Price
: Silver (10 - 25,000:00 Euros)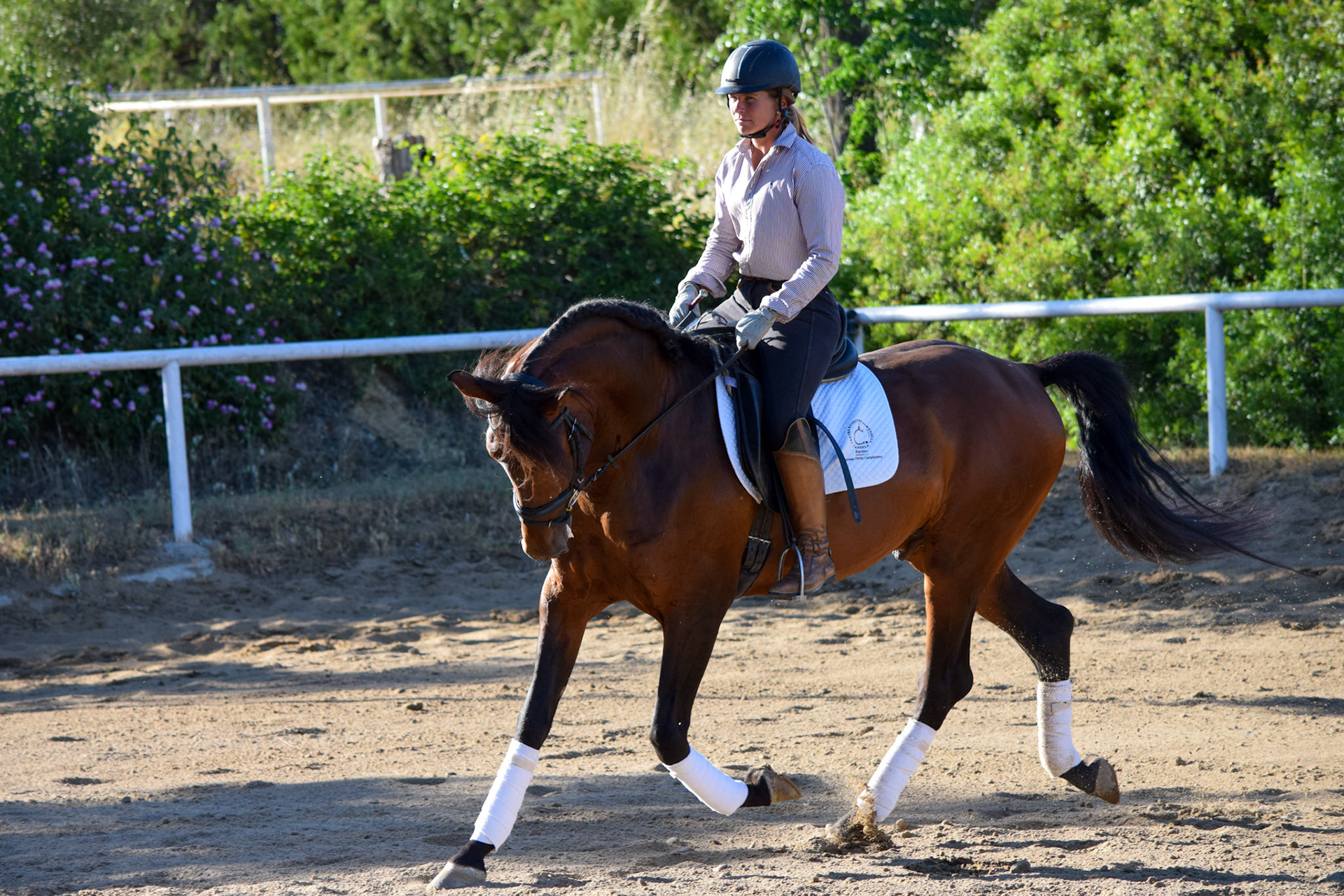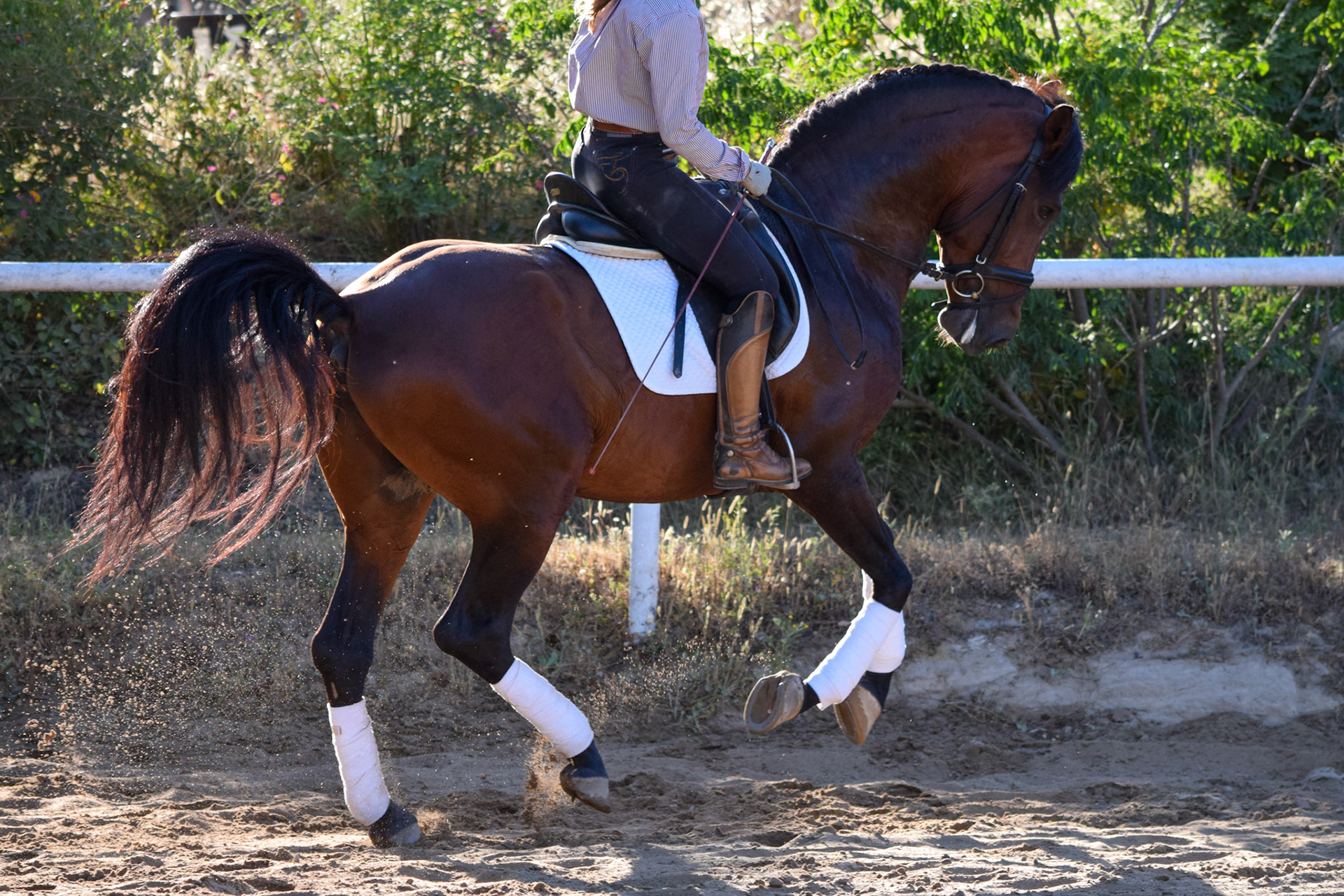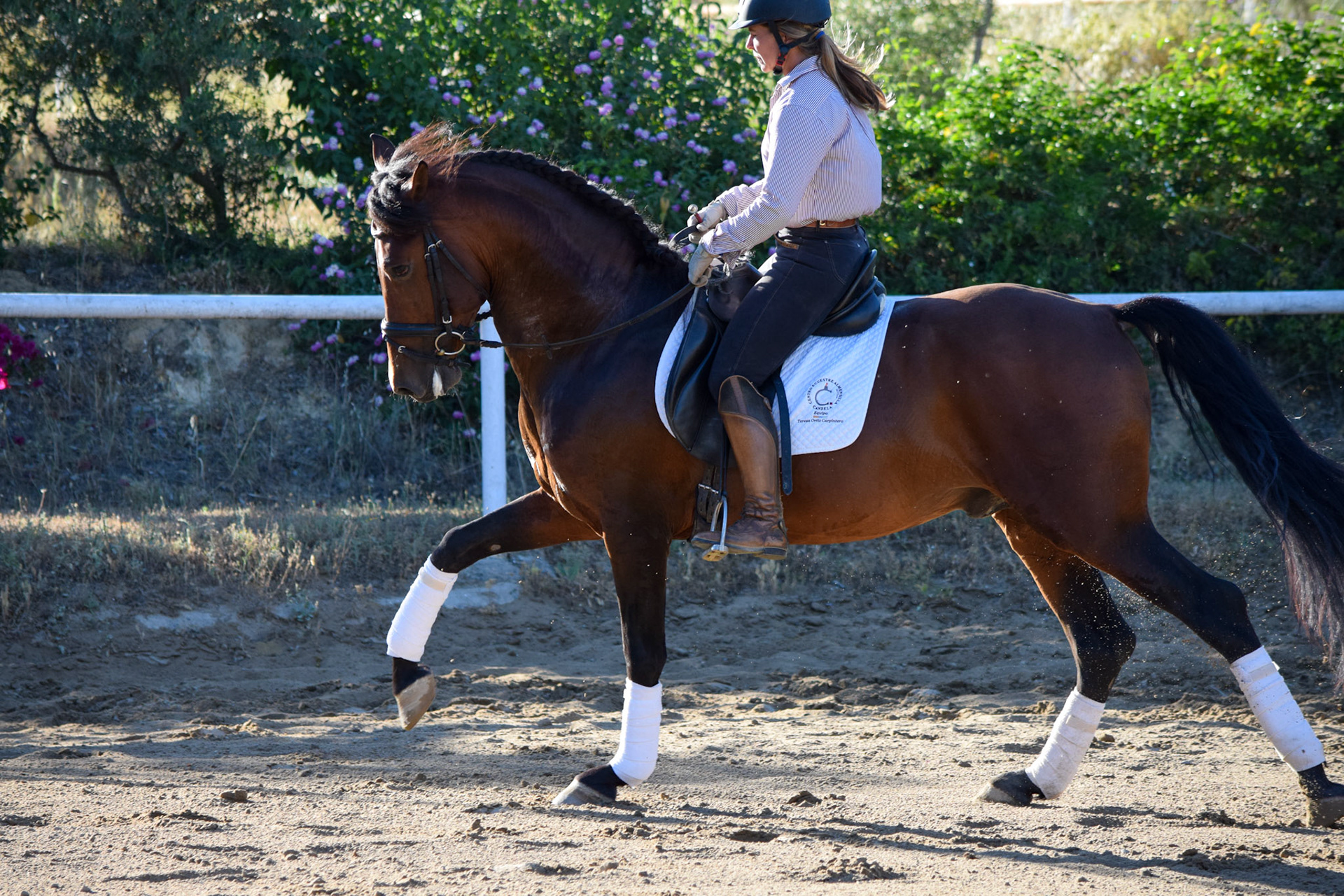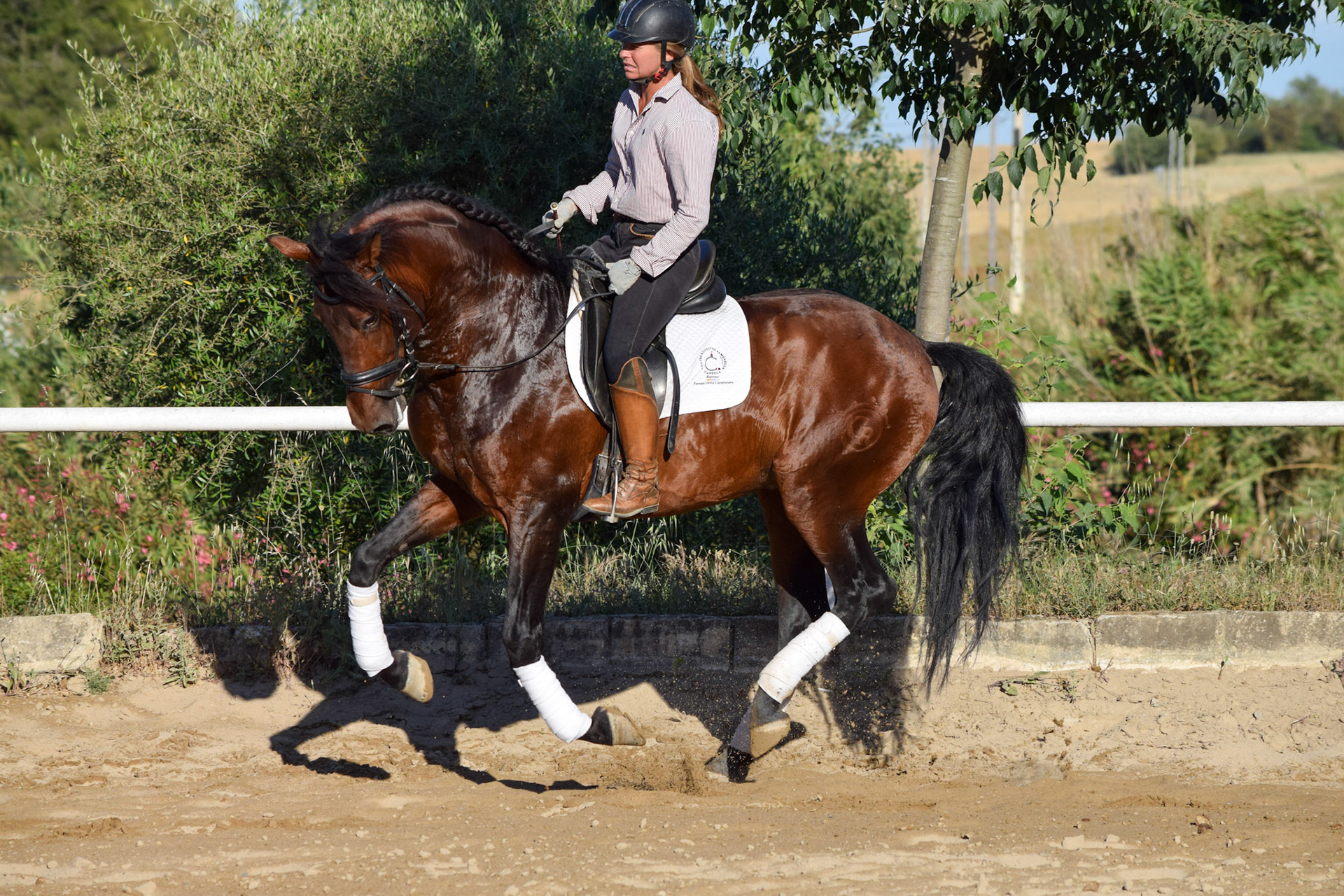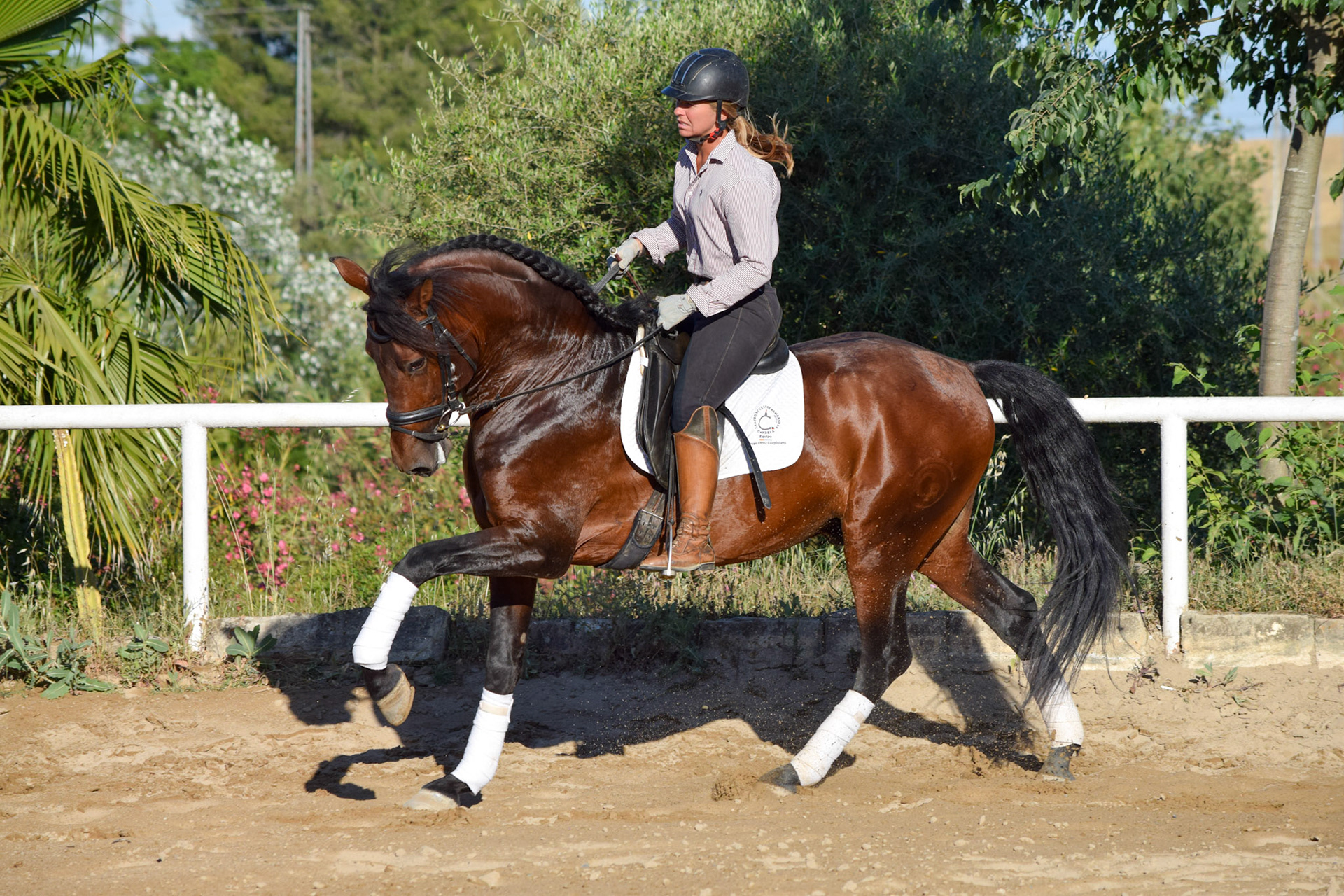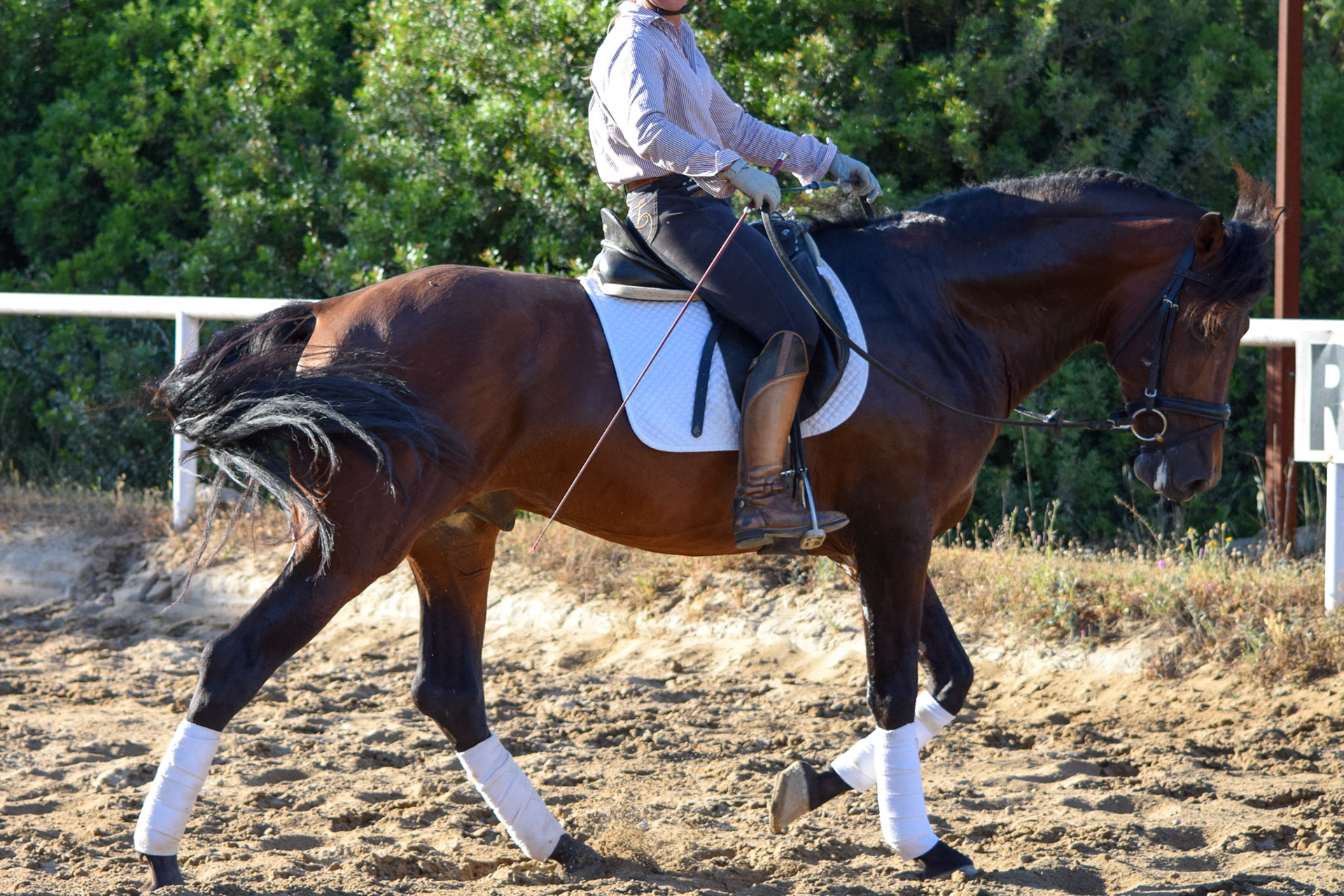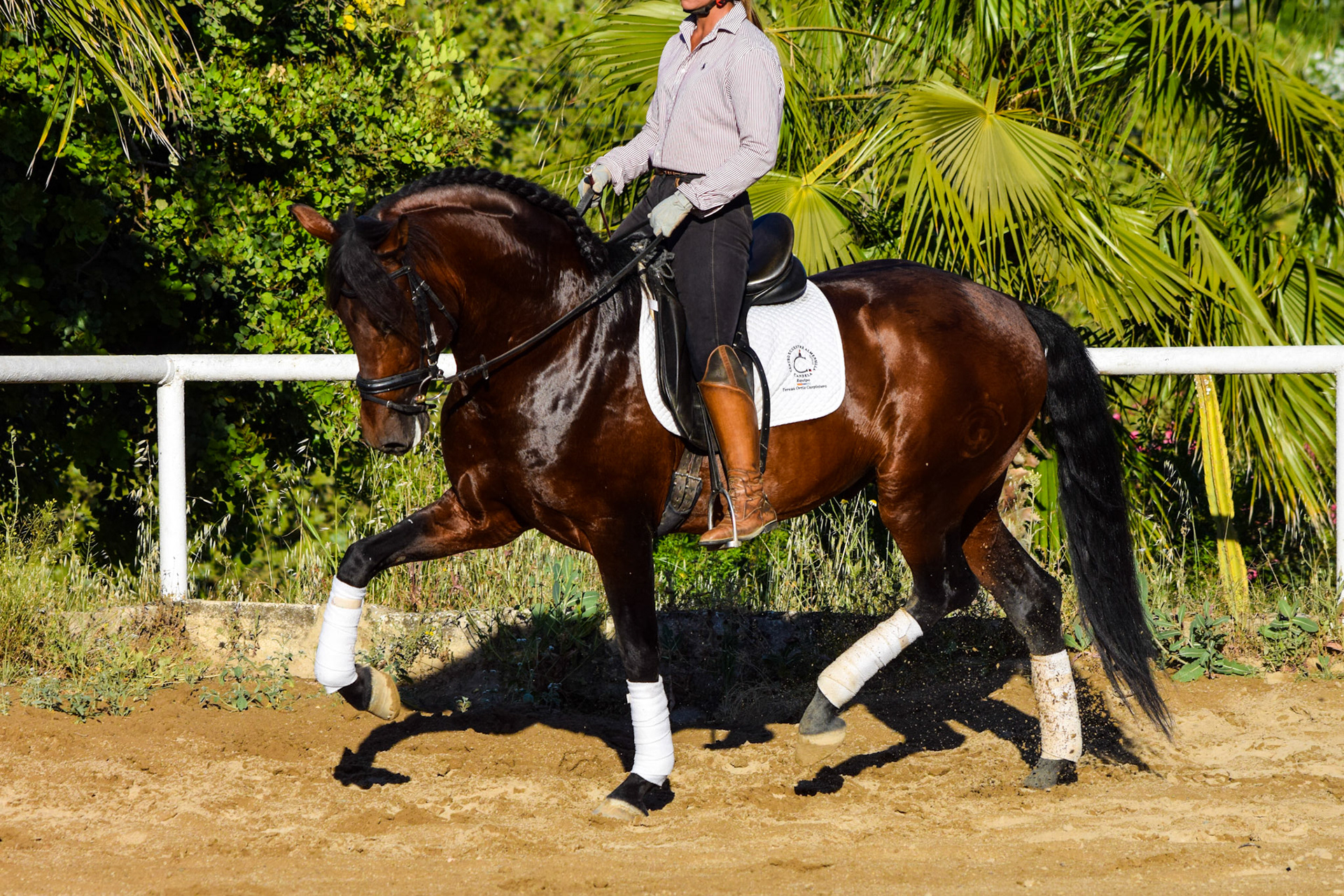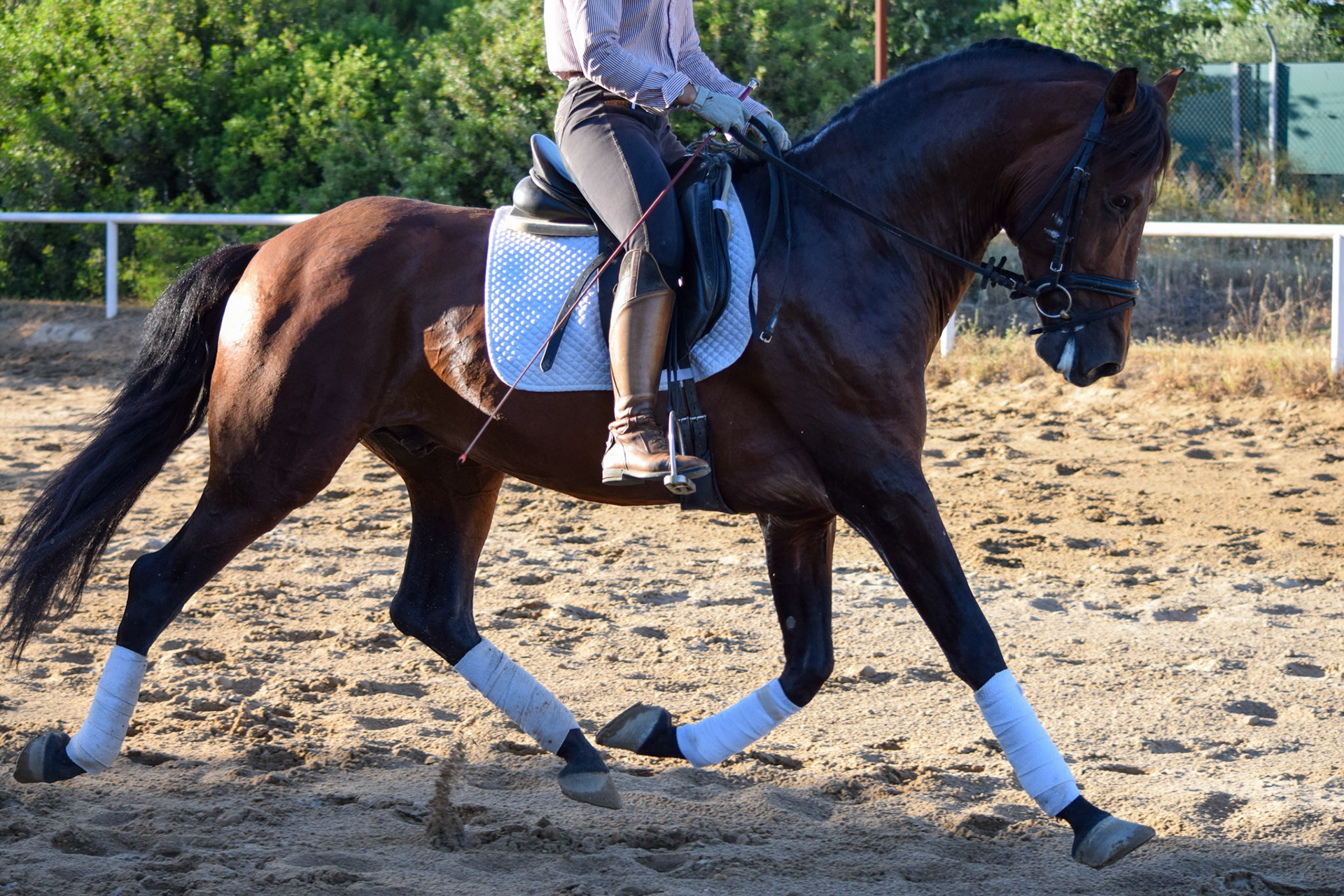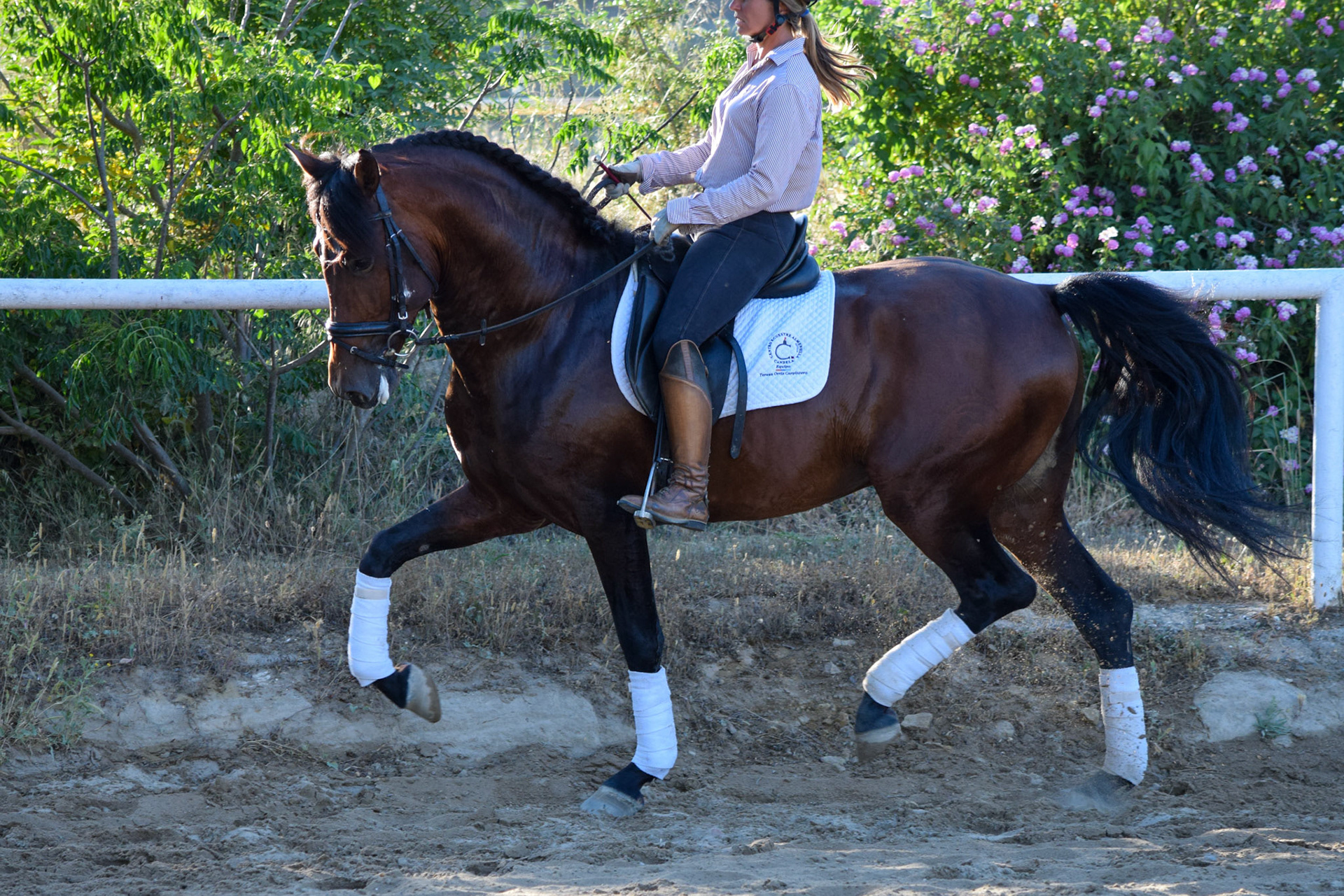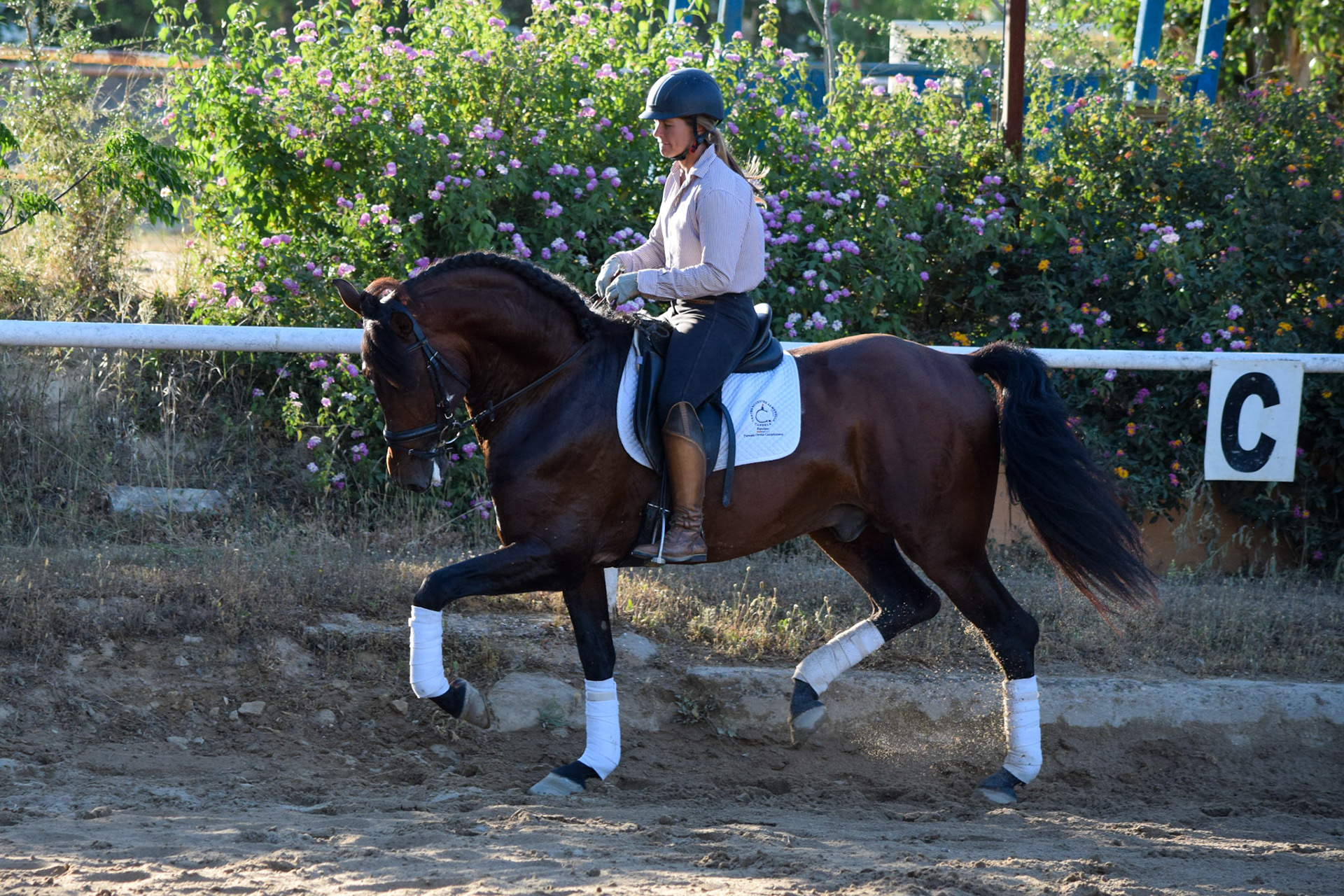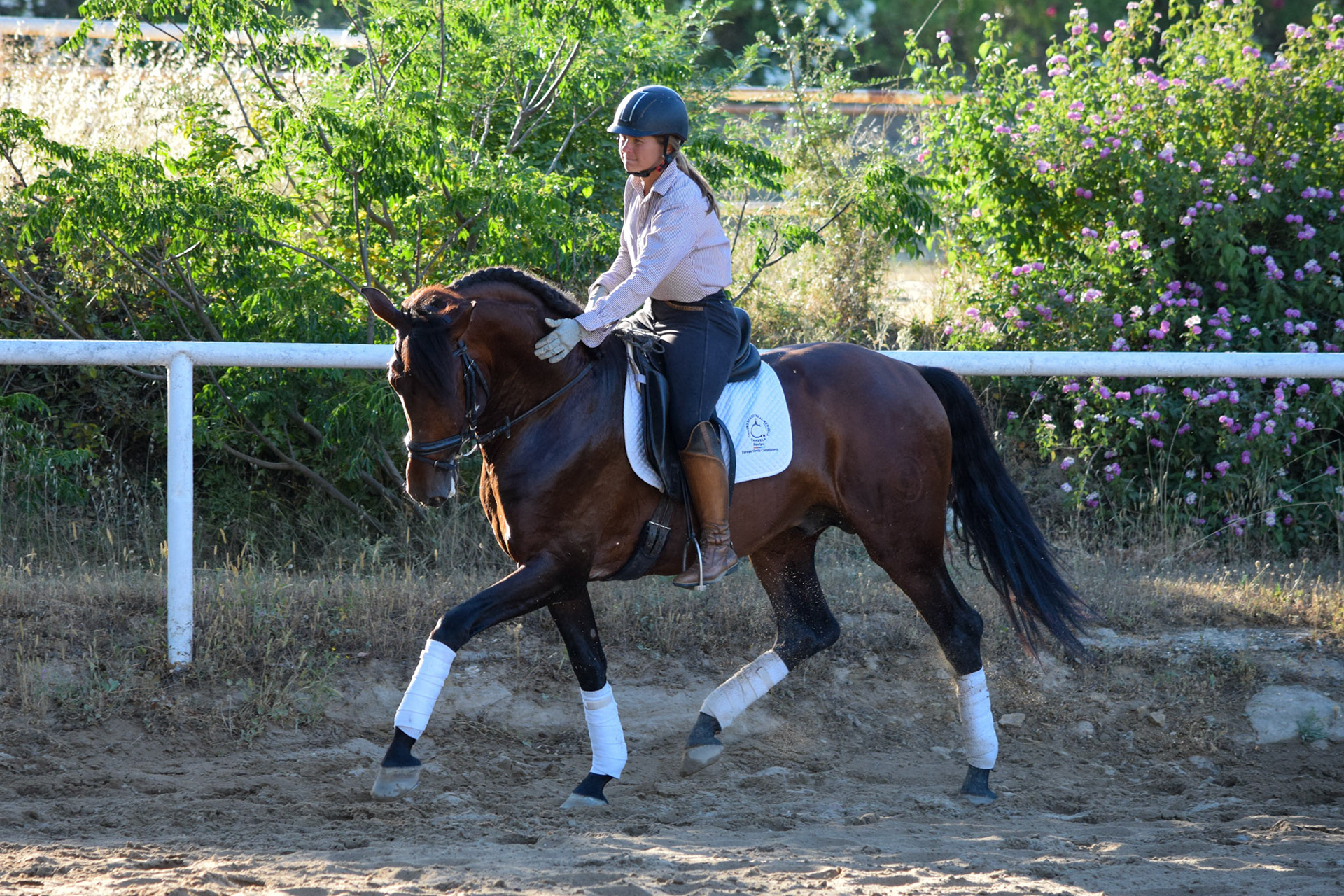 Contact us about this horse! 
Please use the form below or send us an email at
cavalreal@gmail.com
PRE Andalusian Horse Prices
Bronze: 0 – 10.000 Euros
Silver: 10.000 – 25.000 Euros
Gold: 25.000 – 50.000 Euros
Platinum: 50.000 – 75.000 Euros
Diamond: 75.000 – 100.000 Euros
Professional: 100.000 Euros and over