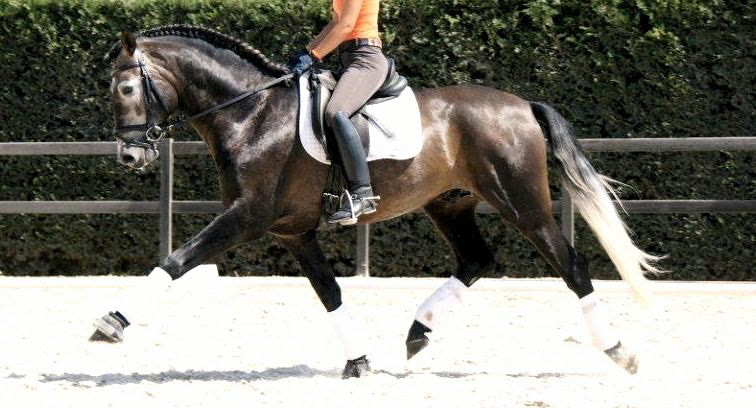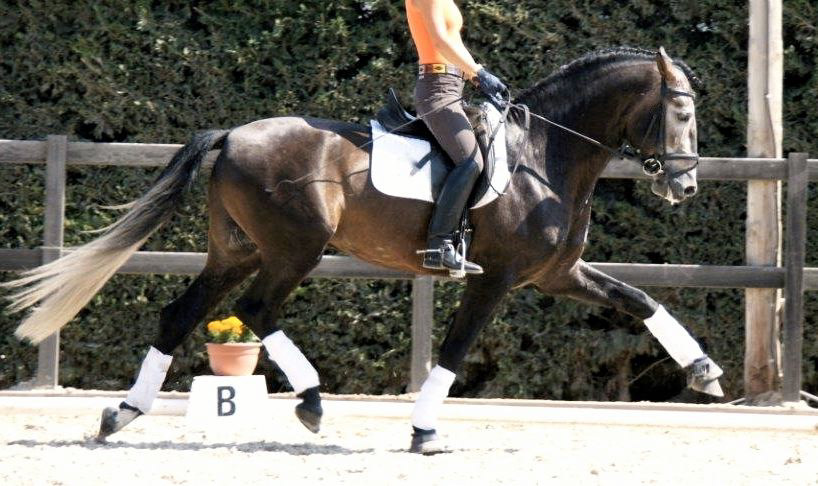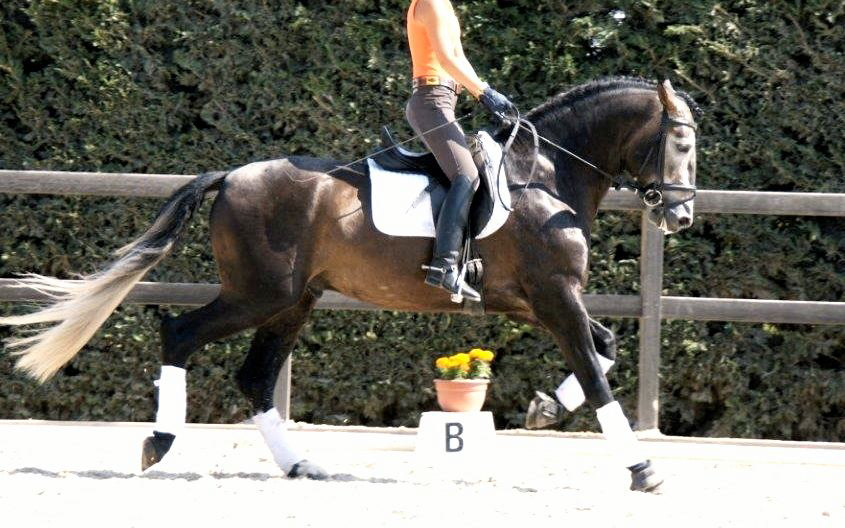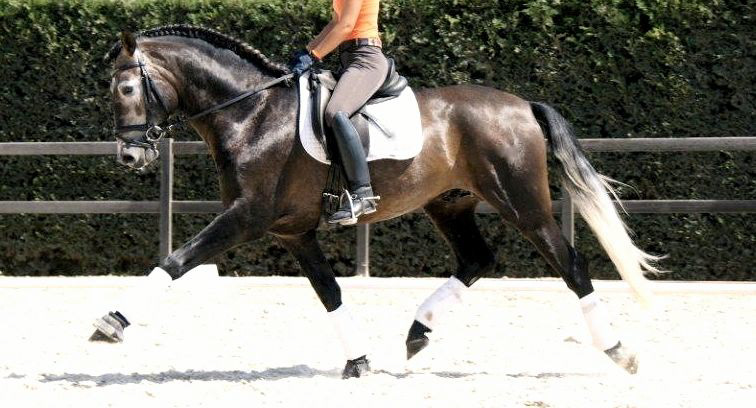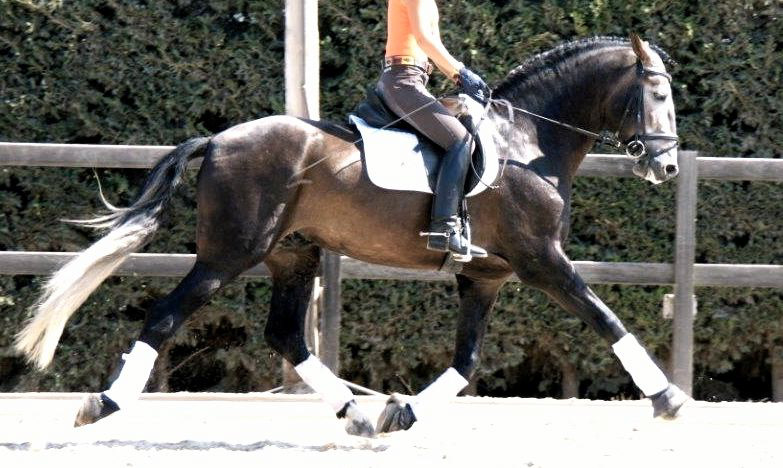 Today we had the pleasure of seeing this talented 3-year old PRE stallion training under the direction of a well-known Spanish trainer. A beautiful and perfectly balanced horse with perfect back and strong legs and hooves, recommended for dressage competition or PRE sport horse breeding.
Breed
: PRE Andalusian (Pura Raza Española)
Height
: 164 cm (estimated final height)
Bloodlines
: Marin García, Bocado
Character
: Expressive, with a lot of energy
Location
: Northern Spain (Barcelona)
Price
: Silver € 10 - 25,000:00
For more information on this horse, please use the form below.
PRE Andalusian Horse Prices
Bronze: €0 – 10.000
Silver: €10.000 – 25.000
Gold: €25.000 – 50.000
Platinum: €50.000 – 75.000
Diamond: €75.000 – 100.000
Professional: €100.000 and over