Prix St George  Warming Up | PSG uppvärmning
PRE stallion Joyero warming up before his PSG test with amateur rider Jaume Escamilla | PRE-hingsten Joyero värmer upp inför sitt Prix St George-test med hobbyryttaren Jaume Escamilla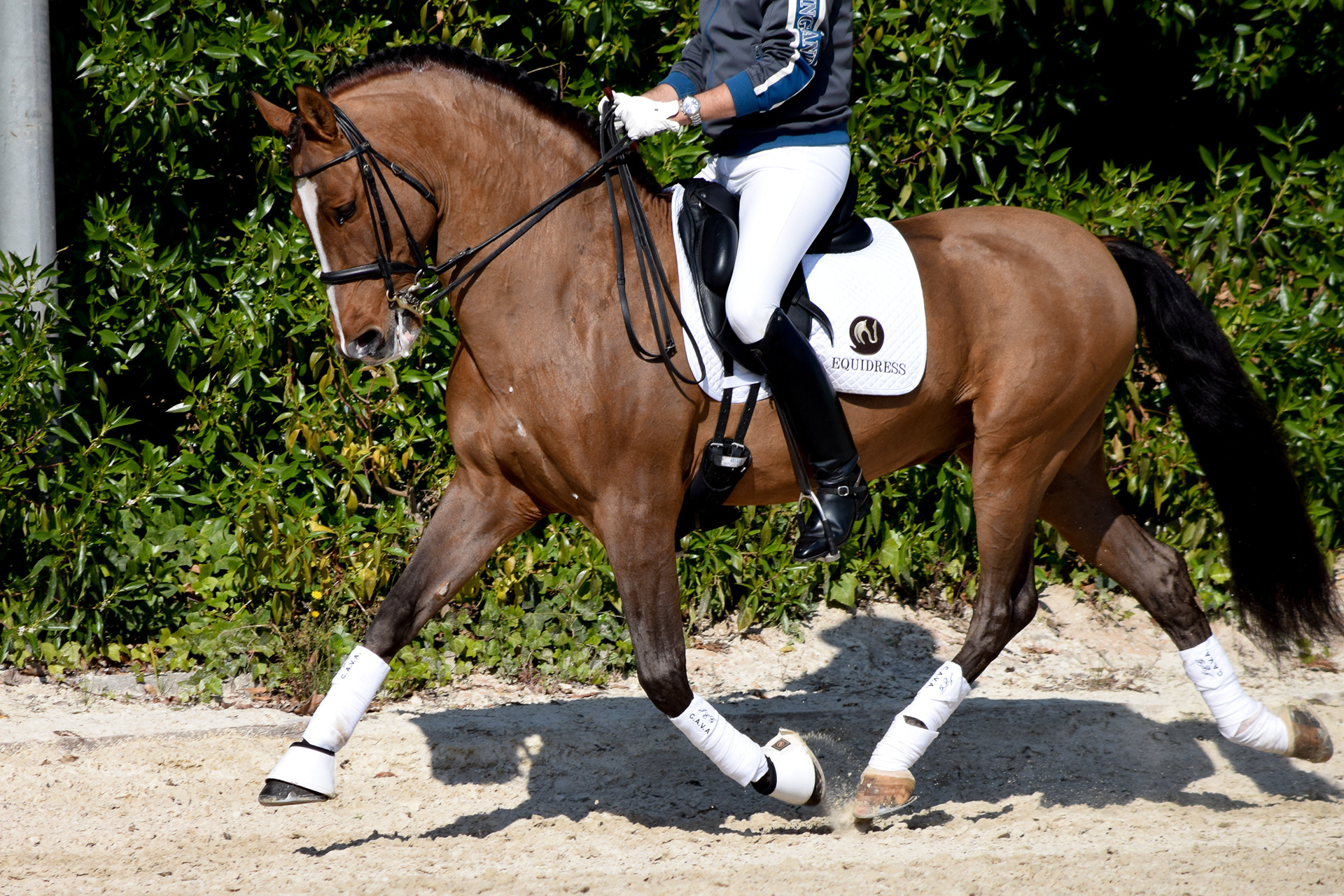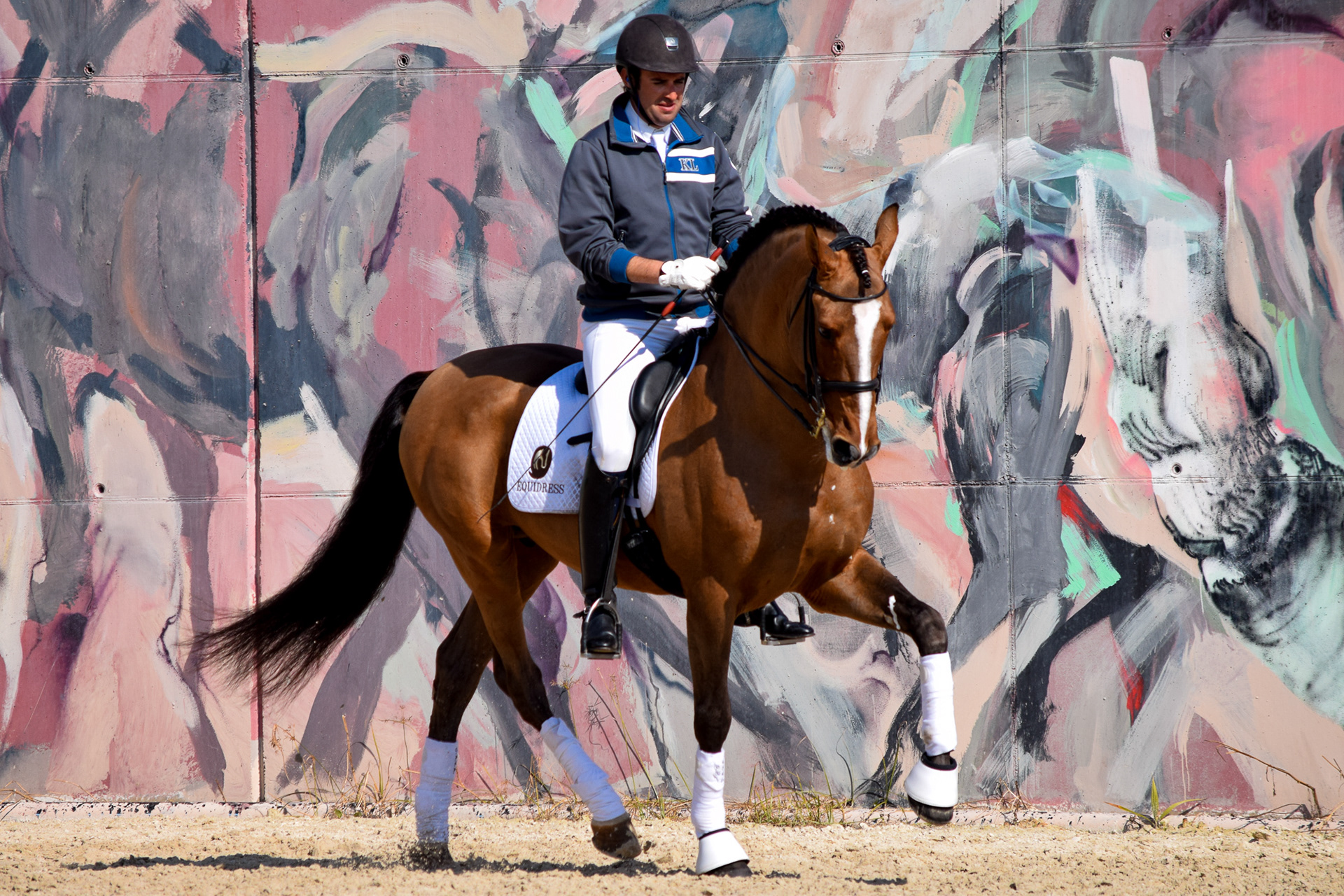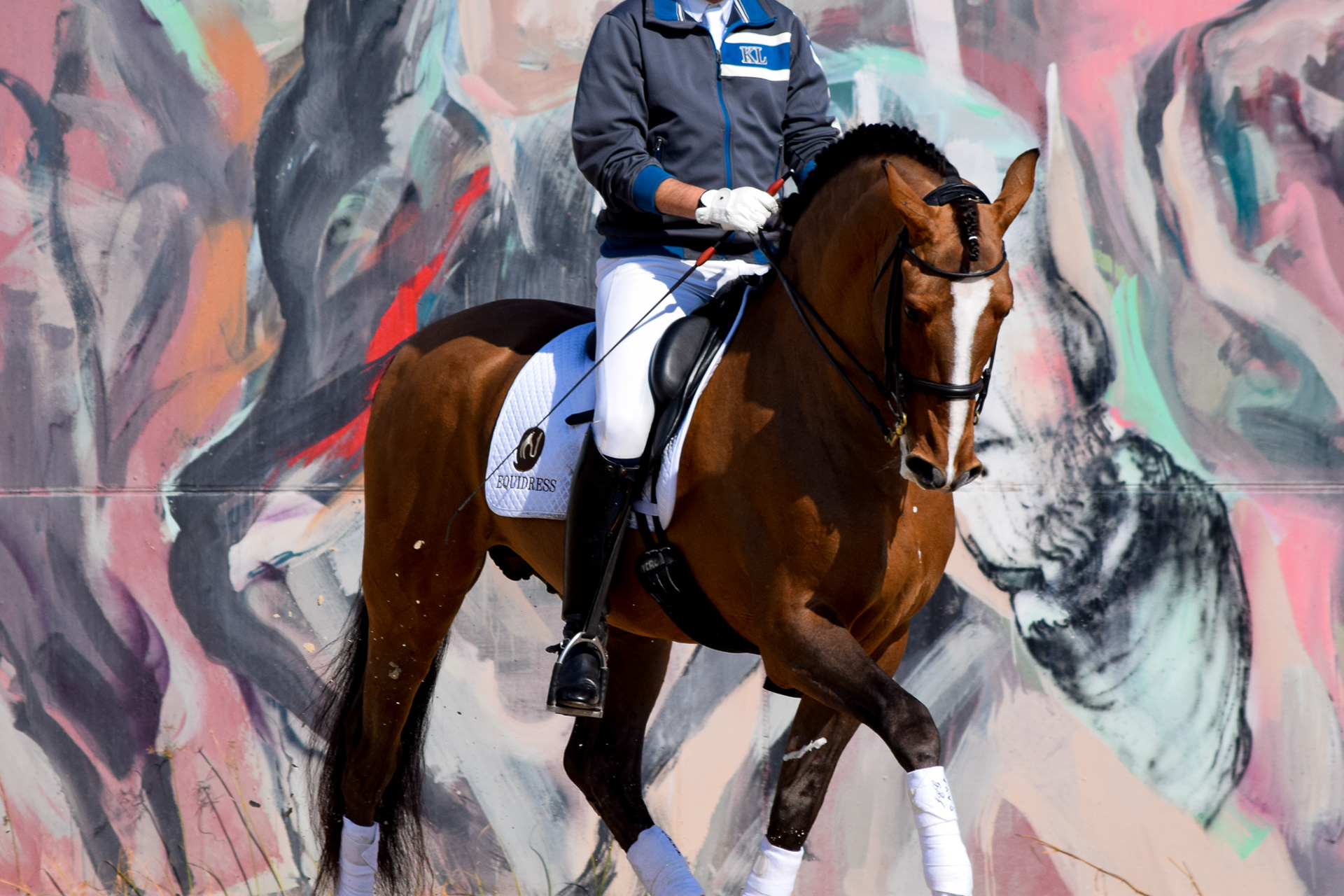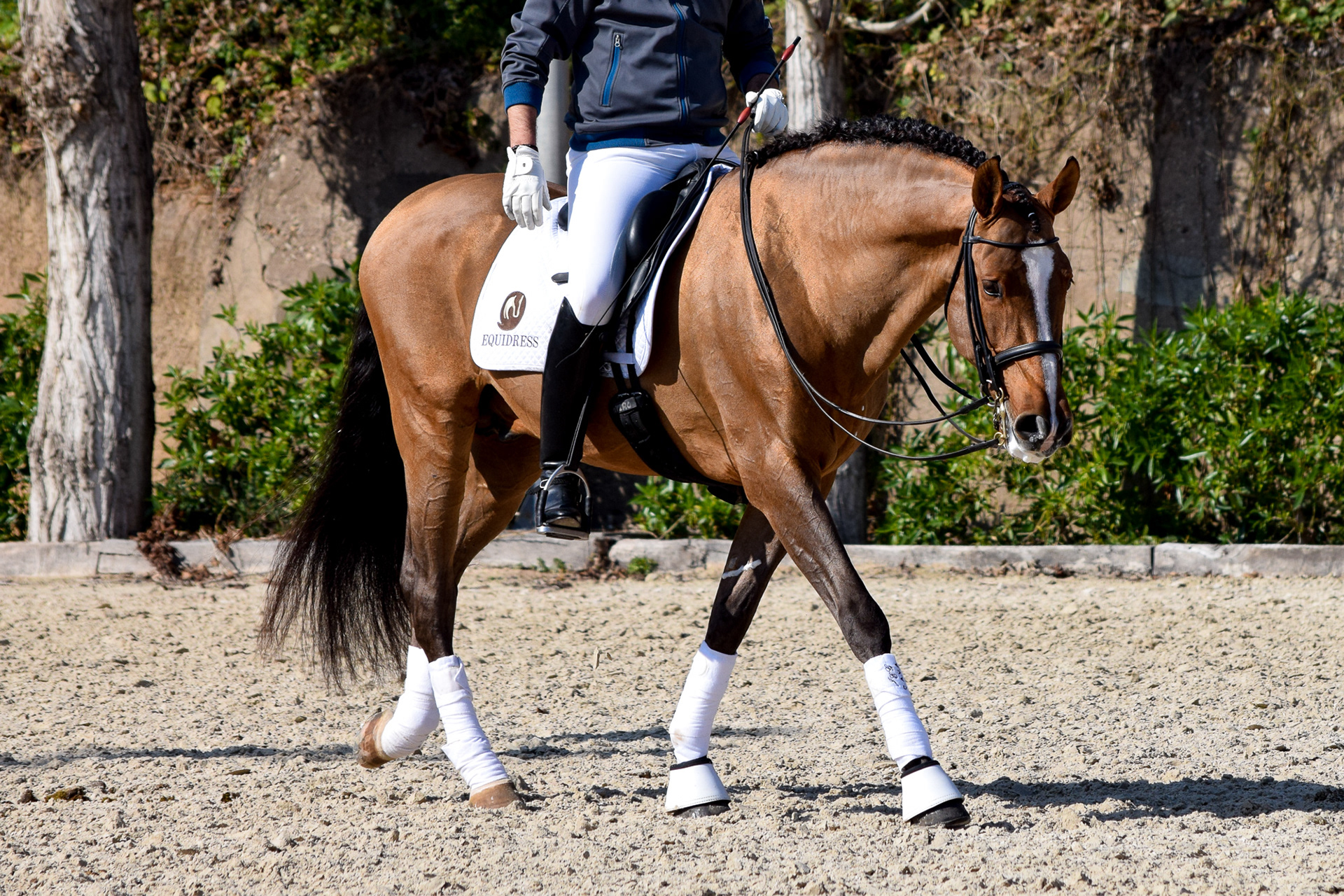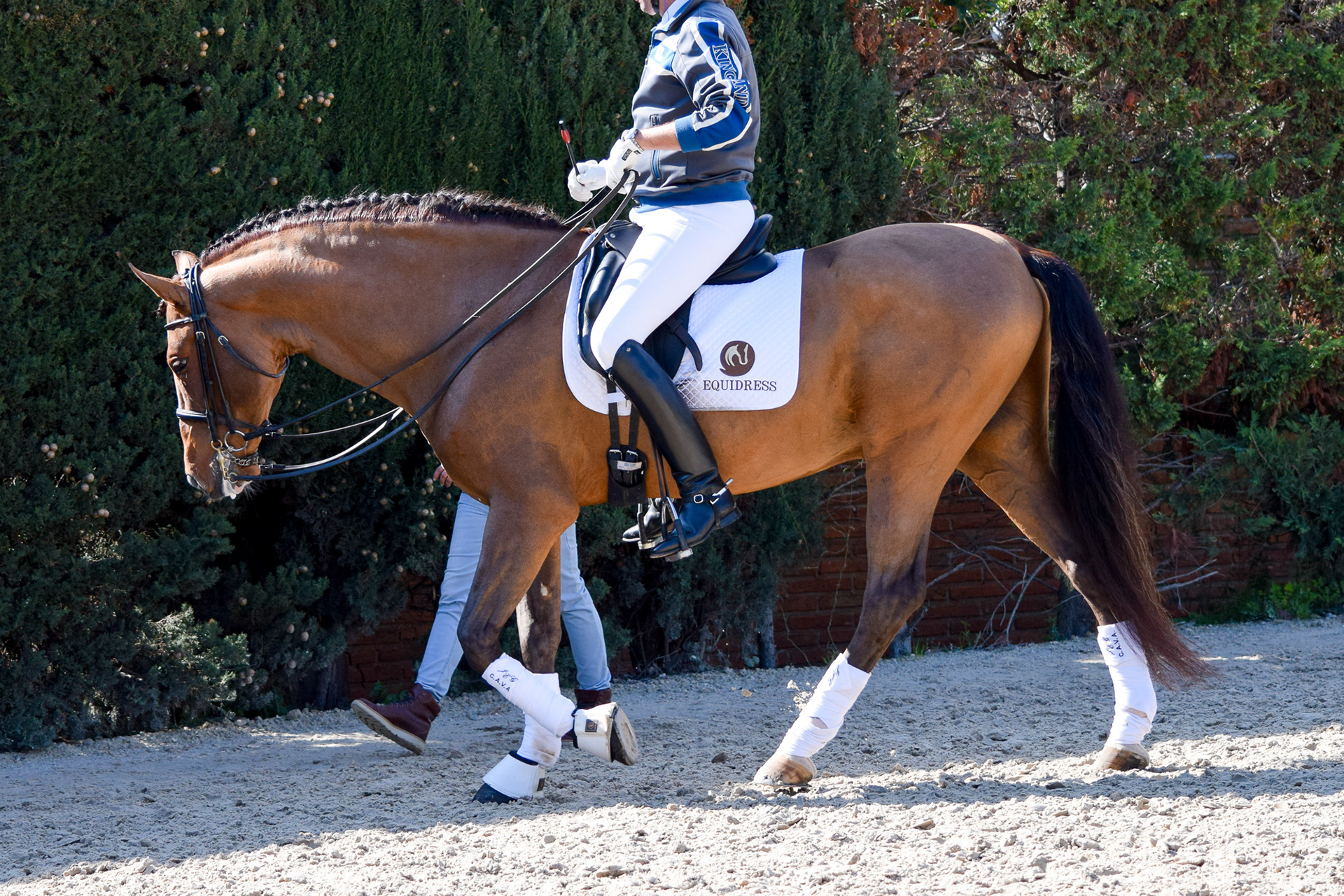 Joyero Salvatella and amateur rider Jaume Escamilla warming up for their FEI Prix St George class. They ended up at the 12th place in a class of 25, with a score of 65,351%. Although this talented PRE stallion started his dressage training only at seven years of age, he has already been able to reach the Prix St George level.
"The Two Joyeros": Joyero Salvatella & Joyero VG
In the world of PRE dressage horses, there exists two PRE horses with the name "Joyero", who are very similar. Both are competing in dressage, and both are bay with a beautiful silky sheen. The reason for the confusion is that they are
full brothers
, and therefore very similar in all kinds of ways. 
Here are the full details of "The Two Joyeros":
– Joyero Salvatella (Corinto X x Joyera XI, Yeguada Salvatella 2004). He was trained very late, started with a professional dressage trainer only at seven years of age, and is competing at the local and national PSG / GP level in Spain.
– 
Joyero VG
 (Corinto x Joyera XI, Yeguada Velasco Gonzales 2008). Joyero VG is the international GP star competing with Annabelle Collins from Barcelona Horses in Spain. 
Educado X is the very famous father of many PRE dressage and breed champions. He is one of the (only) two PRE stallions in the world so far that have been awarded with "Elite" status in the official breed registers.